TSMC Posts Lowest Monthly Sales Since 2014 Ahead of New iPhone
Bloomberg News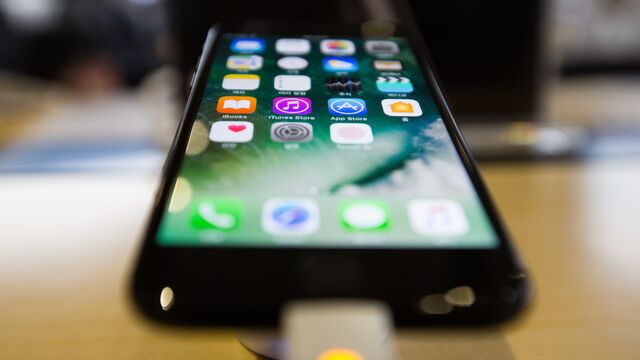 Taiwan Semiconductor Manufacturing Co. reported its lowest monthly revenue since 2014, as iPhone demand slumps in the lead-up to one of Apple Inc.'s most anticipated devices in years.
Apple's main chip-maker last month predicted quarterly sales below analysts' estimates, reflecting also the impact of a stronger Taiwan dollar that's been a burden on the island's manufacturers. On Wednesday, it reported April sales fell 14.9 percent to NT$56.9 billion ($1.9 billion), the lowest since March 2014. 
Apple this month reported a surprise drop in iPhone sales, underscoring the need to deliver on blockbuster features in the edition of the iconic device due late 2017. Apple has traditionally changed the shape of its iPhone every two years but the iPhone 7, released in September, had a similar form and features compared to its predecessors. This may have encouraged more users to hold off until a new device is launched. 
This year's redesigned 10th-anniversary iPhone is said to feature an all-screen front and a cutting-edge organic light-emitting diode (OLED) display.
TSMC is also facing rising competition in chips from the likes of Samsung Electronics Co. While it's beaten out the Korean company to become the largest chipset manufacturer for iPhones, it remains less dominant in processors for Android devices, which represent the majority of the world's smartphones.
— With assistance by David Ramli
Before it's here, it's on the Bloomberg Terminal.
LEARN MORE