Labour Manifesto Leaker `Done Us a Favor,' Corbyn Ally Says
By and
Working document proposes renationalization of railways, mail

Corbyn pulls out of campaign event amid furore over leak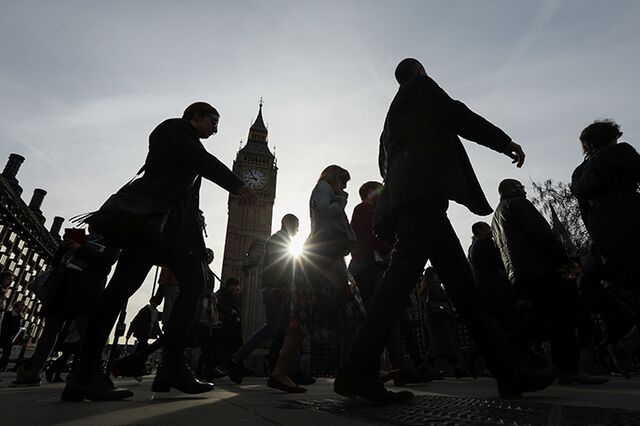 The U.K.'s opposition Labour Party sought to make the best of leaked proposals for its election manifesto, which showed plans to renationalize railways, the postal service and energy companies.
Party leader Jeremy Corbyn pulled out of a campaign event on Thursday morning after a draft document purporting to contain the entirety of his manifesto dominated the media. The pledges, which are being finalized at a meeting of party officials in London, include an extra 6 billion pounds ($7.8 billion) in annual funding for the health service.

Those who released the draft "have done us a favor," Ian Lavery, Labour's campaign coordinator, told reporters in London at the poster launch where he replaced Corbyn as lead speaker. "What I've seen this morning is that people are very excited" about Labour's "visionary policies that will renew Britain."
Corbyn was too busy with "internal matters" to attend, he said. While Corbyn's office declined to comment on the contents of the leak one of his closest allies, John McDonnell, described the document as an "extremely modern, progressive set of proposals and it's looking to the long term future. Most people are extremely excited at what they've seen."
With less than a month to go before the June 8 election, Labour is lagging Prime Minister Theresa May's Conservatives by about 20 points. The party has been criticized for failing to provide a viable opposition to May, both over Brexit and the economy. Local elections last week suggest May is on course to significantly increase her majority in the House of Commons.
Free College
Other measures cited in the draft document include totally abolishing university tuition fees and ordering the construction of 100,000 new state-funded rental homes a year, while a new Ministry of Labour would boost workers' rights.
The launch of the manifesto is usually a key moment for any party leadership as it gives a clear opportunity to spell out the program for government, galvanize activists and gain momentum in the campaign.
When the final document is released, it will inevitably be measures against the earlier version that entered the public domain. Conservatives immediately began to pick it apart.
"The commitments in this dossier will rack up tens of billions of extra borrowing for our families and will put Brexit negotiations at risk," according to a statement from the Conservative party. "Jobs will be lost, families will be hit and our economic security damaged for a generation if Jeremy Corbyn and the coalition of chaos are ever let anywhere near the keys to Downing Street."
— With assistance by Robert Hutton
Before it's here, it's on the Bloomberg Terminal.
LEARN MORE