Draghi Stays Calm on Stimulus as Dutch Warn of Risks With Tulip
By
ECB chief tells Dutch parliament euro economy isn't safe yet

Politicians offer plastic tulip in reminder of bubble concern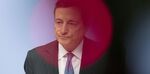 Mario Draghi kept his cool in the Netherlands -- at least on monetary policy.
Repeatedly pressed by Dutch lawmakers to say when he'll start winding down euro-area monetary stimulus, the European Central Bank president replied that it's still too soon to consider, despite a "firming, broad-based upswing" in the economy.
"Is it time to exit? Or is it time to start thinking about exit or not? The assessment of the Governing council is that this time hasn't come yet."
His reward was a gift of a plastic tulip in a reminder of a past European financial crisis.
Draghi's voluntary appearance at the hearing on Wednesday put him front and center in one of the nations most critical of the ECB's ultra-loose policies, which are seen by opponents as overstepping the institution's mandate, burdening savers and pension providers, and stoking asset bubbles.
Legislators did appear occasionally to get under his skin. The tension rose when he was quizzed multiple times him on the possibility that a government will one day have to restructure its debt, while on the topic of a nation leaving the currency bloc -- as Greece came close to doing in 2015 -- Draghi's response was blunt.
"The euro is irrevocable. This is the Treaty. I will not speculate on something that has no basis."
The intense questioning underscored the gap between relatively rosy economic data and the discontent among individuals who can't see the fruits of the ECB's 2.3 trillion-euro ($2.5 trillion) bond-buying program and minus 0.4 percent deposit rate.
It's a challenge for Draghi, who reiterated his concern that underlying inflation remains feeble and falling unemployment has yet to boost wage growth. The region is far from healing the scars of a double-dip recession that wiped out 9 million jobs and helped the rise of anti-euro populists such as Marine Le Pen, who lost this month's French presidential election but still managed to pick up more than a third of the vote.
In his opening statement, Draghi would say only that the downside risks to economic growth have further diminished. That's the official ECB line, though a slightly different note to the one struck by some of his Executive Board colleagues. Yves Mersch said on Monday that the central bank is "within reach" of describing the risks as "broadly balanced," echoing sentiment by Benoit Coeure in April.
"For Europe basically most data is great -- except inflation," Torsten Slok, chief international economist at Deutsche Bank in New York, said in a Bloomberg TV interview. "It is definitely a very delicate balance that Draghi is trying to walk here in both recognizing the data is getting better but also being incredibly relieved that the political stuff is getting better."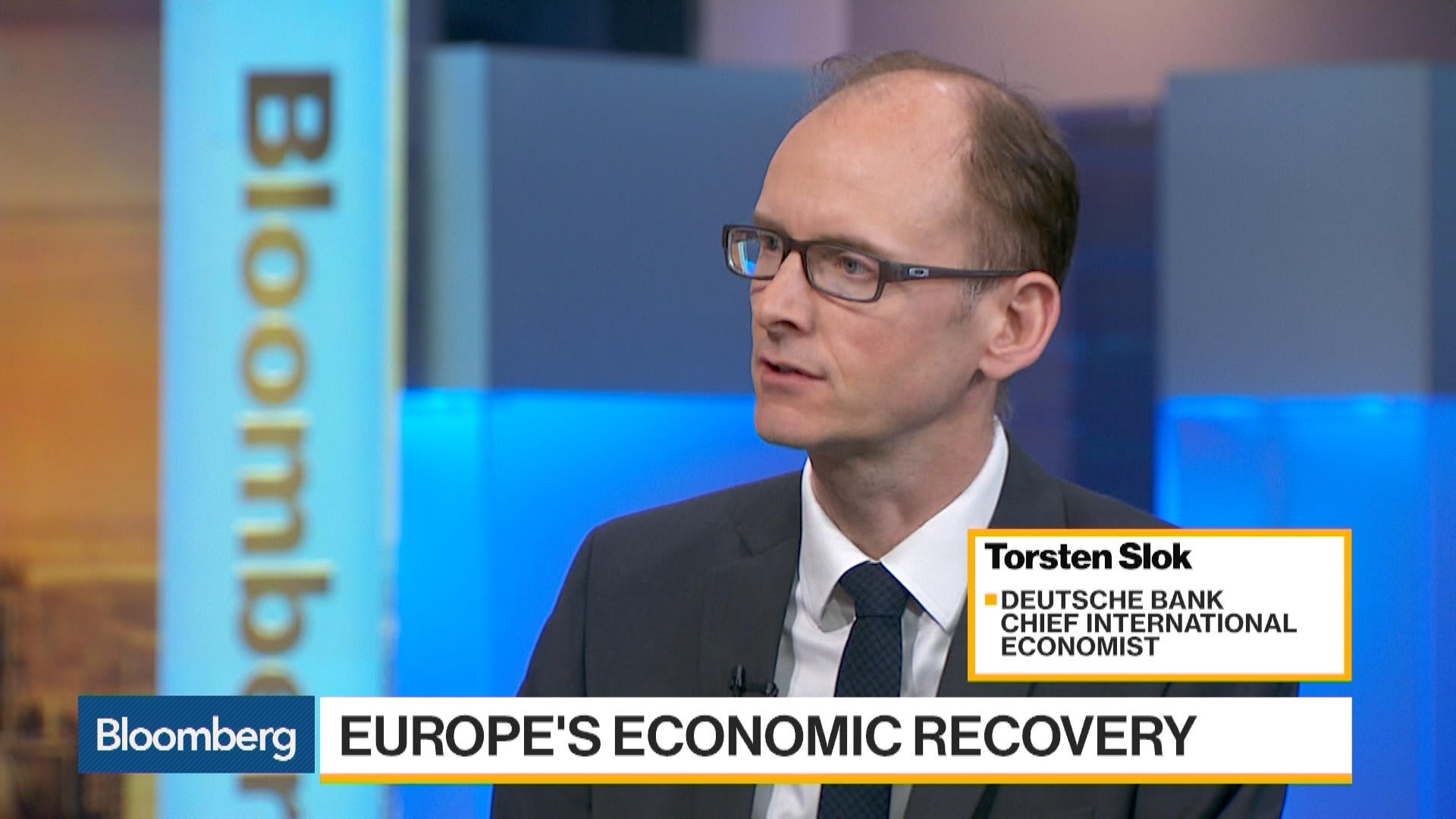 Bubble Reminder
Draghi noted that the Dutch economy has been benefited "enormously" from ECB stimulus. The nation has also been one of the best-performing since the euro started in 1999. Unemployment is 5.1 percent, incomes have risen and booming exports have led to a five-fold increase in the trade surplus.
Yet lawmakers chose to hark back to a four-century-old blot on the country's history by handing Draghi the plastic flower -- suggestive of the 'Tulip mania' that peaked in 1637 and marked one of modern Europe's first speculative bubbles. It was proffered by Pieter Duisenberg, son of the ECB's first president Wim Duisenberg.
"Before your next conference, or any other conference, look at this tulip," Duisenberg said. "Look at it and think of us."
— With assistance by Corina Ruhe, and Anne Van Der Schoot
Before it's here, it's on the Bloomberg Terminal.
LEARN MORE