Jim O'Neill Says China Fears Are 'Completely Overblown'
By and
Sees no sign of crisis amid hints of slower economic growth

Jim O'Neill was chairman of Goldman Sachs Asset Management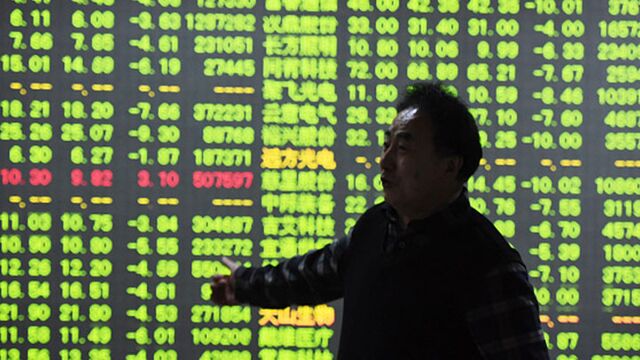 China's economy shows no signs of crisis even as the country's crackdown on financial leverage has wiped almost $500 billion from domestic markets, former Goldman Sachs Asset Management Chairman Jim O'Neill said.
"This continues to be completely overblown," O'Neill, former commercial secretary to the U.K. Treasury, said in response to emailed questions. "China has demonstrated multiple times that it's very good at dealing with its cyclical challenges. Arguably if other countries' monetary and fiscal policy could be adjusted with the success of China, the world would be a much stronger place."
President Xi Jinping's pledge to rein in financial risk has rattled investors, prompted the cancellation of debt sales and compelled the central bank to pump liquidity into markets. The push for safety has stoked fears the economy, which grew 6.9 percent last quarter for its first back-to-back acceleration in seven years, may be set to slow through the year. 
While China's economy picked up in the past two quarters, giving authorities room to tighten regulation with the aim to clean up the country's financial system, there are some signs of softening. Producer price gains slowed more than expected in April meaning stronger industrial profits may be harder to sustain and corporate debt burdens may grow heavier. 
"At some point, they'll have a crisis, just like everyone else," O'Neill said. "But I see no signs of it from this supposed slower growth."
'Biggest Story'
O'Neill, an economist who gained prominence for coining the term BRIC nations a decade and a half ago to describe emerging market powerhouses Brazil, Russia, India and China, said the "biggest story in the world" remains the rise of consumers in emerging markets. "It's easily more important than the U.S. and Europe for the future of the world."
China fits that bill, with its burgeoning middle class increasingly fueling growth through services, which now account for more than half of output, and consumption.
Beyond China, O'Neill said economies with large current-account deficits and low savings, including Turkey, look vulnerable to shifts in global sentiment and need to lower their reliance on foreign capital.
For the U.K. economy, O'Neill said there's likely pain ahead as the country withdraws from the European Union. But it's not the only pressing issue facing Britain's policy makers.
"It's our internal skills and educational challenge, our weak productivity, the geographic imbalance between London, the southeast and the rest of the country, and the intergenerational imbalance," O'Neill said.
Before it's here, it's on the Bloomberg Terminal.
LEARN MORE