Your Evening Briefing
Here are today's top stories
Bloomberg News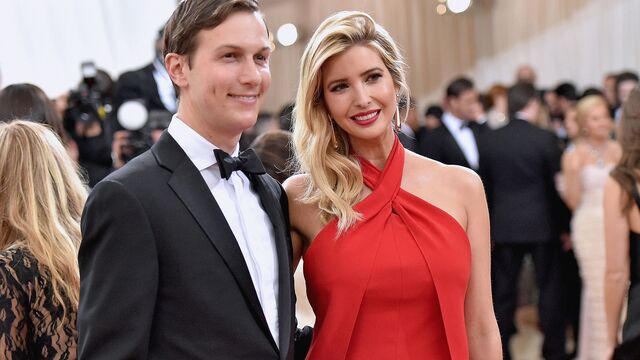 Want to receive this post in your inbox every afternoon? Sign up here.
Good afternoon. Another day, another story of air travel chaos; and new revelations about the Kushner family's project that attracted attention earlier this week when the sister of Jared Kushner, senior adviser to the president, made some not-so-subtle references to her family's connections. –Emily Banks
President Trump fired FBI Director James Comey, the White House said in a statement. Comey, who has led an investigation into Russia's meddling during the 2016 election and possible links to Trump aides and associates, is only the second FBI chief to have been fired.
The Kushner project touted in China is in trouble at home. The New Jersey development, which raised conflict of interest concerns, has suffered a slew of problems: the exit of its anchor tenant, the loss of millions in tax breaks and a curdling relationship with the mayor of its host city. The mayor's shift and the exit by tenant WeWork, which is also expected to sell its stake in the project, add up to a sharp reversal of fortunes that led the family company to do what it has done before: seek Chinese investors.
Spirit Airlines flight cancellations triggered a passenger brawl. Videos posted to social media showed passengers screaming at each other, pushing and shoving, and clashing with law-enforcement officers at Fort Lauderdale-Hollywood International Airport. The company's stock subsequently tumbled the most in nine months.
President Trump has approved arming Kurdish forces in Syria in the fight to capture territory from Islamic State–a decision made over the strong objections of Turkey. The U.S. will provide training to the Kurdish forces and give them the equipment "on a very limited basis" specifically for retaking Raqqa, Defense Department spokesman Eric Pahon said in an interview.
Obamacare premiums rise as insurers fret over the law's future. In Maryland, Virginia and Connecticut–the first states to make filings public–premiums for Affordable Care Act plans will rise more than 20 percent on average. The increases can be blamed in part on uncertainty among insurers about the strength of the law's requirement that people carry insurance.
White men run one of America's most diverse companies. TJ Maxx's parent company looks like a beacon of diversity. More than three-quarters of employees are women, people of color make up more than half the workforce, and the retail company is considered a top employer for gay people and for people with disabilities. Yet all of the top executives at TJX Cos. are white men.
A Citigroup trader sent a five-word message and was fired for it. "he's a seller/fking a," David Madaras told a rival trader who had just disclosed the identity of a client. That chatroom message "validated an external trader's disclosure of a client name" and constituted gross misconduct, and firing Madaras was the only appropriate sanction, a Citigroup executive disclosed during the first day of Madaras's employment lawsuit Tuesday.
Pint-size satellites promise spy-quality images on the cheap. An Iranian immigrant in Silicon Valley is challenging the $500 million behemoths and touting night shots that pierce cloud cover. If the technology lives up to its billing, it would make this type of imaging available to businesses, not just governments. Hedge funds, farmers, city planners, and others could buy the pictures to track changes in the world around them.
These watches make the best graduation gifts. It's a time-honored tradition to give recent graduates a present that honors time. It offers an opportunity to reflect on a past devoted to long hours of loving study and a future overwhelmed by decades of student-loan debt. Here are some choice Class of 2017 timepieces for the cap-and-gown set, however old they may be.

Before it's here, it's on the Bloomberg Terminal.
LEARN MORE