Names to Watch as Potential Picks for Korean Finance Minister
By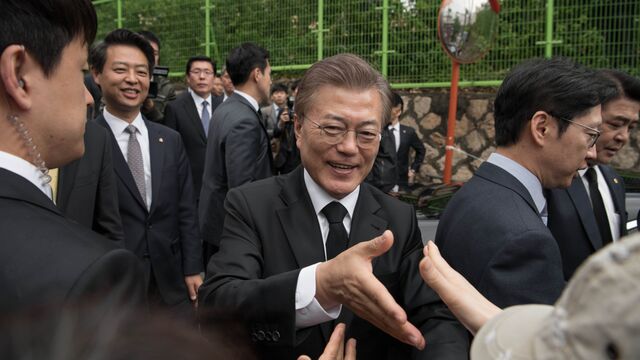 With left-leaning Moon Jae-in elected President of South Korea, investors are now turning to who he will choose as the country's next finance minister.
Whoever takes the role will be tasked with putting together Moon's plan for a 10 trillion won ($8.8 billion) extra budget and directing spending to create hundreds of thousands of public sector jobs. 
Moon's camp has indicated that fiscal policy was too tight under the previous administration and also that the government and the central bank may need to send a signal that the next move in monetary policy will be tightening, partly to curb ballooning household debt.
While the economy has shown signs of recovery on growing exports and investment, the next finance minister will be confronted with geopolitical risks that are spooking markets and protectionism from the U.S. that threatens the nation's bilateral trade with America.
The finance minister, who will double as deputy prime minister, is appointed by the president, based on a recommendation from the prime minister. A parliamentary hearing follows, although approval by the legislature is not needed for the appointment.
While dozens of possible candidates have been suggested in the local press, here are four potential contenders whose names keep popping up:
Kim Gwang-doo

Lee Yong-seop

Cho Yoon-je
Kim Sang-jo
Before it's here, it's on the Bloomberg Terminal.
LEARN MORE