Draghi to Face Critical Dutch Lawmakers in Visit to The Hague
By
Draghi discusses monetary policy in Dutch Parliament Wednesday

Lawmaker Omtzigt wants Draghi to explain why measures go on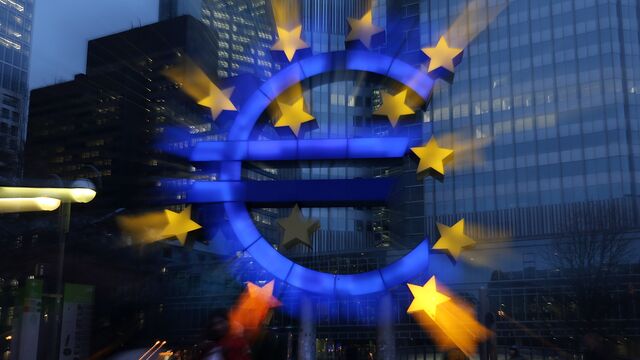 Mario Draghi's visit to The Hague to answer questions from Dutch lawmakers will put him in front of a critical audience.
The European Central Bank president is under fire in the euro-area's fifth largest economy for what critics such as Pieter Omtzigt see as the undesirable consequences of ultra-low interest rates and unconventional bond buying. They say the policy hurts the Netherlands' 1.4 trillion-euro ($1.5 trillion) pension industry, erodes household savings and inflates house prices, which are now back to pre-crisis levels.
"The Netherlands suffers from the exceptional impact of the exceptional monetary policy measures taken by the ECB," Omtzigt, a lawmaker for the Christian Democrats, said in an interview on Tuesday. "They cost pension funds and savers money."
Draghi visits the home of the Dutch government on Wednesday to be grilled on the ECB's accommodative monetary policy and the limits of the ECB's mandate. The meeting, that was originally planned for February 8, will start at 1 p.m. and take two hours.
Omtzigt says he wants to ask Draghi why he's continuing with the 60 billion euros a month of bond purchases until at least the end of this year when inflation is currently as the central bank's goal of just below 2 percent. Draghi has said underlying price gains are still too weak to be sustainable and driven by volatile factors such as energy.
"Artificially low interest rates lead to low returns on bond portfolios for pension funds and to an inefficient allocation of capital," said Omtzigt, one of the lawmakers who invited Draghi to The Hague. "The longer the situation lasts, the greater the damage."
Before it's here, it's on the Bloomberg Terminal.
LEARN MORE