Commodities Could Be Achilles Heel for European Equity Rally
by and
Miners and oil shares are worst Stoxx 600 performers in 2017

Key is whether this reflects Chinese slowdown: Saxo Bank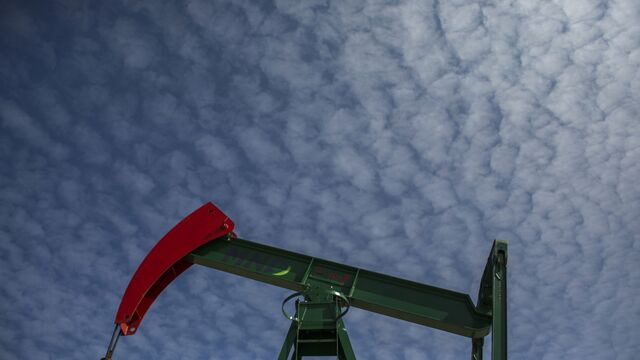 Just as European equity investors put the French election behind them, the old specter of a commodity downturn is returning to threaten gains.
After their strongest annual rally since 2009, mining stocks in the region are tumbling toward a bear market as commodities from iron ore to oil sink to lows not seen since last year. An extended slump could weigh on European equities, at a time when strategists are predicting a continuation of the reflation rally that picked up momentum after the first round of the French vote last month.

A sustained decline in metal and oil prices pose a dual threat to equities, both as a signal of slowing economy and as a drag on the profit of companies in those sectors. Optimism over a long-awaited corporate recovery is boosting European shares this year. With analysts projecting profit at miners will almost double in 2017, the biggest increase of any industry group in the Stoxx Europe 600 Index, any disappointment will weigh on the region's overall corporate outlook.
Also key for stock investors is whether the plunge in commodities signals weaker demand, which could portend slower global growth. So far the answer has been mixed, with metal prices being hit by high stockpiles as well as Chinese policy makers' campaign to rein in leverage.
"For European equities, what could be a little bit worrying is the pricing pressure we're seeing across metals goes back to dynamics in the Chinese economy," said Peter Garnry, head of equity strategy at Saxo Bank A/S in Copenhagen, Denmark. "When Asia slows down, you normally see an impact in Europe. We're still positive on European equities, but if this out of China escalates then we'll probably have to change our view."
Historically, European stocks have broadly moved in line with commodity prices until early this year. In recent weeks, the pattern has broken. The Stoxx 600 rallied to a 21-month high on Tuesday, boosted by optimism over a victory for Emmanuel Macron in the French election, even as oil and metal prices declined. The benchmark was little changed as of 11:58 a.m. in London.
Cheaper valuation versus the U.S. and the strongest earnings growth in years have further strengthened the case for European stocks.

Some argue that lower commodity prices can act as a boost to other sectors. It slows inflation, which can delay monetary tightening and boost consumers' purchasing power. While China has been tightening funding conditions lately, it has done so against the backdrop of steadier growth.
"Global demand looks healthy," said William Hobbs, head of investment strategy at Barclays Plc's wealth-management unit in London. "This suggests that we should still read lower commodity prices, particularly oil, as a net eventual benefit for the world economy."
Still, sharp losses in material prices have spelled declines for European equities in the recent past. A global commodities rout in early 2016 sent the Stoxx 600 tumbling as much as 17 percent from the start of the year. Miners in the benchmark more than doubled since last year's low, before sliding as much as 15 percent from a high reached about two months ago.
"With the French election behind us, the main risk for the European stocks is from the commodity prices," said Guillermo Hernandez Sampere, head of trading at MPPM EK in Eppstein, Germany. "Commodity markets might be the chance for the fast money to leave the European equity market."
Before it's here, it's on the Bloomberg Terminal.
LEARN MORE