Macron Cold-Called, Charmed Business Backers in Presidential Run
By
Fillon was the darling of corporate France, until he lost

'You're crazy,' friends told Macron supporter Bruno Bonnell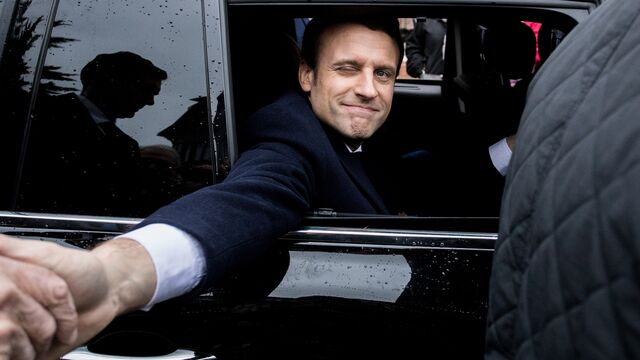 Marine Le Pen lambasted Emmanuel Macron as the candidate of the capitalist elite. But it wasn't until he won the first-round vote on April 23, leaving him the only alternative to the anti-euro Le Pen, that corporate France rallied to his candidacy.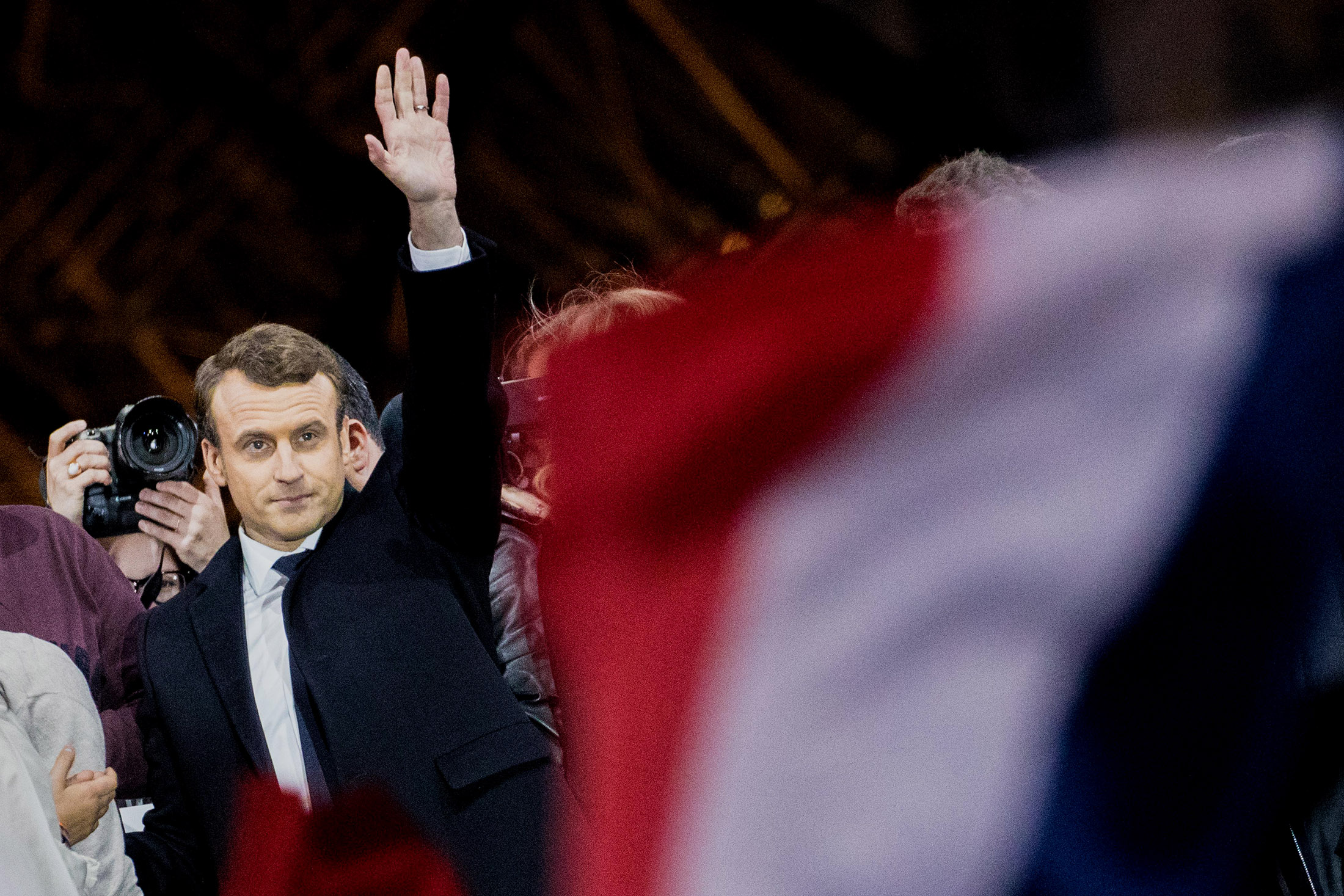 "Some people are joining now, saying, 'of course I always knew,"' said Bruno Bonnell, a technology entrepreneur who in June 2016 became one of the first business leaders to endorse Macron.
In assembling his presidential bid, the 39-year-old drew on a network of contacts he developed as an investment banker and later as economy minister. They ranged from Bonnell, a former video-games executive who did a brief television stint on the French version of "The Apprentice," to Françoise Holder, chairman of the private company that owns the Paul's bakery chain.
Holder said she met then-Economy Minister Macron in 2015 when, as head of an association that aids female entrepreneurs, she was invited to his office on International Women's Day. Macron's wife, Brigitte, was on hand, and the meeting, originally scheduled for 30 minutes, lasted two hours. "He really listened to us," Holder recalled. When Macron phoned last June to ask if she'd join his campaign, "I accepted right away."
For more politics coverage, subscribe to the Bloomberg Politics Balance of Power newsletter
Favoring Fillon
The French business establishment was less enthusiastic about Macron's independent bid. It mainly lined up behind conservative former Prime Minister Francois Fillon, the front-runner until his campaign foundered over an ethics scandal. Fillon even recruited top executives to help draft key sections of his economic program, which included business-friendly measures such as abolishing the 35-hour work week and eliminating a tax on individuals' wealth.
Macron, trying to draw backing from moderates on the left and right, has said he would make the 35-hour work law more flexible and modify the wealth tax, without scrapping either. 
"That's a bit disappointing," said Arnaud Vaissié, the chief executive officer of International SOS, a provider of corporate medical and travel-security services with headquarters in both Paris and London. Vaissié initially backed Fillon but said he's confident Macron "knows what needs to be done," including tax reform and an overhaul of the rigid labor code.
Macron relied on his business supporters mainly for outreach and fundraising, rather than crafting policy proposals. "Our role was to travel, to see people. We weren't the ones who developed the program," said Holder, one of nine national delegates for Macron's En Marche! movement.
Macron "understands business leaders, he speaks our language, but he's not a lobbyist for enterprises," said Renaud Dutreil, a former chairman of luxury group LVMH's North American operations whom Macron cold-called in 2016 to seek his support. 

Dutreil said he'd never met Macron and initially didn't know who was calling when his secretary mispronounced his name. But he agreed to meet him and was quickly impressed. "No other candidate seemed as connected with the world today," he said. "He has the spirit of enterprise, very pragmatic, open in spirit, able to work with a team."
Nestle Deal
Dutreil and Holder aren't the first business leaders to fall under Macron's spell. As a young civil servant in 2007, he was assigned to work with a commission studying French economic growth, whose members included Peter Brabeck-Letmathe, then head of food giant Nestlé SA. Macron impressed the executive. Soon afterward, Macron left government for Rothschild & Cie., where he helped land Nestlé as a client in its $12 billion acquisition of Pfizer Inc.'s baby-food division in 2012.

Banking and finance executives didn't play a conspicuous role in his campaign. Macron is cautious about perceived conflicts of interest and probably wanted to keep a distance from the industry, according to two people who worked with him when he was a banker.
Some of Macron's most visible business support came from the high-tech field, which he promoted as a minister. Prominent early supporters include former Atari video-games chief Bonnell, Jacques-Antoine Granjon of online retailer Vente-Privee.com, and Marc Simoncini, founder of dating website Meetic.
Macron "is close to startups, and he will help those kinds of companies to grow," Frédéric Mazzella, founder of online ride-sharing platform Blablacar, said Monday on Bloomberg Television.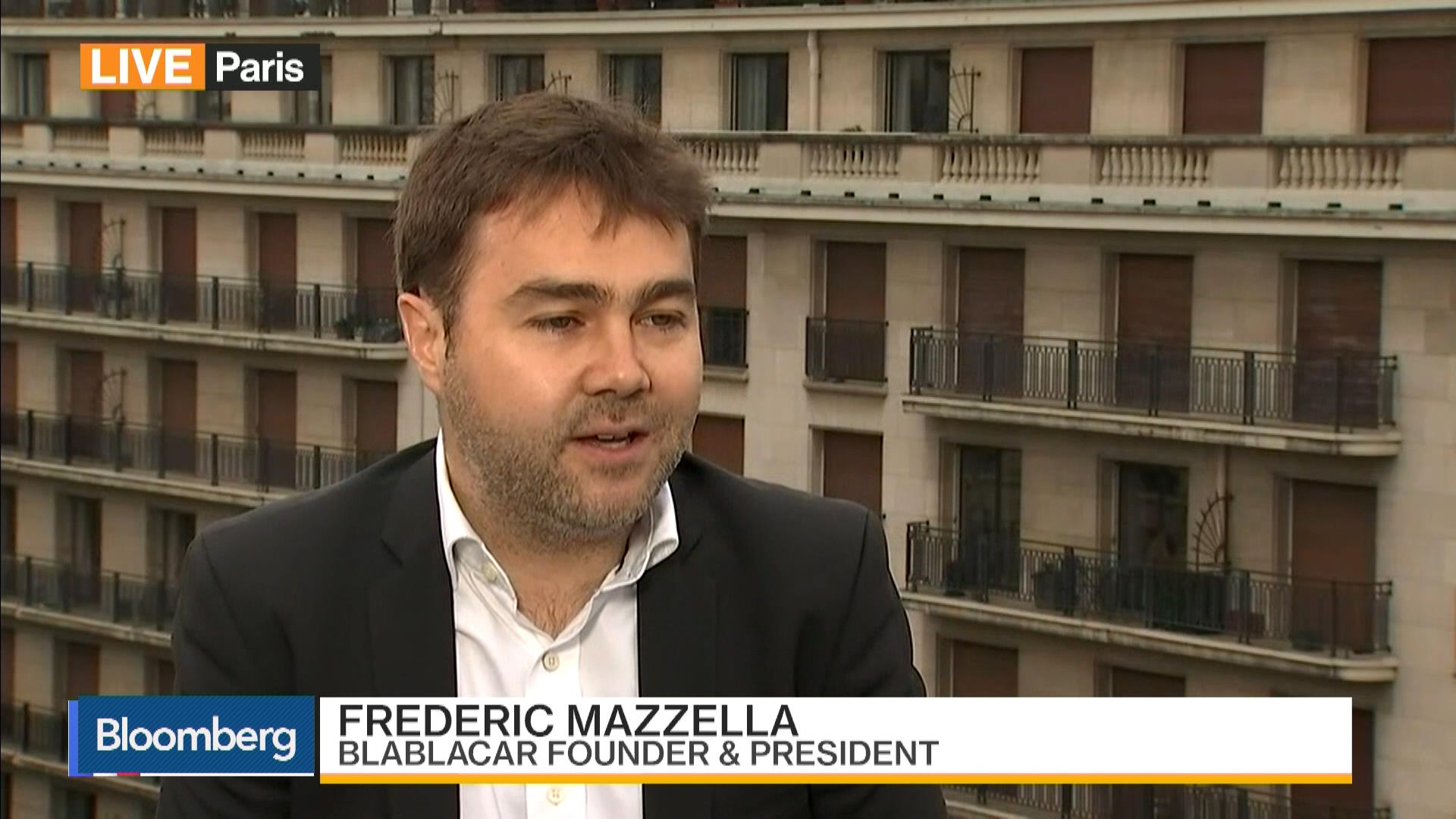 French CEOs are typically discreet about their political preferences, and Bonnell said that when he publicly endorsed Macron last year, "I had tons of friends who said, 'You're crazy.'" Asked whether he might consider a job in government under the new president, Bonnell demurred. "I'm an entrepreneur first of all," he said. "There are plenty of ways to aid Emmanuel Macron."
— With assistance by Ruth David
Before it's here, it's on the Bloomberg Terminal.
LEARN MORE