Your Evening Briefing
Here are today's top stories
Bloomberg News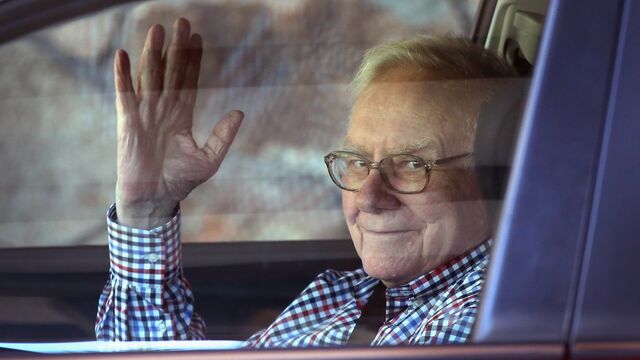 Want to receive this post in your inbox every afternoon? Sign up here.

Happy Cinco de Mayo! We're serving up the best tequilas and mezcals according to the experts. While you sip (these are too good to throw back shot-style), peruse our guide to Kentucky Derby betting and read on for what else you need to know today and heading into the weekend. —Katie Robertson
The military debate we need. Michael R. Bloomberg writes about the U.S. military's false "readiness crisis" for Bloomberg View: "A little perspective – and a little history – shows that military spending is about where it should be. Adjusted for inflation, spending is relatively high… And while the wars in Afghanistan and Iraq have indeed taken a toll on the men and women in uniform and the weaponry they depend on, it's also widely accepted that America has not had so many experienced troops to draw on since World War II."

April's jobs report contained an even bigger surprise than the jump in U.S. payrolls: the unemployment rate dropped to 4.4 percent, the lowest since 2007. It's a signal that lackluster wage growth should get a spark in the coming months. Meanwhile, Fed Chair Janet Yellen said the U.S. could boost its potential growth rate and productivity by removing barriers that limit women's participation in the workforce.

Warren Buffett's Berkshire Hathaway holds its annual shareholders meeting on Saturday. And it's graduation season. Therefore, it's time for a list of graduation gift ideas inspired by the great investor and philanthropist. We've got you covered.

Jaguar closes in on Porsche in the race for swanky sales. The British brand is setting sales records every month. A tide of capital from parent Tata Motors and a fully overhauled product-line, including a new SUV, has helped Jaguar to finally find its footing.

People are "liking" Trump's tweets less, according to an analysis of Twitter data. Sixty-two percent of tweets from the president's personal handle @realDonaldTrump in the first 50 days of his presidency amassed more than 100,000 likes. But in the past 51 days, just 10 percent crossed that threshold.

An hour-by-hour guide to France's presidential election. France goes to the polls on Sunday for the final round of the presidential election, with a stark choice between Emmanuel Macron, an independent centrist promising a renewal of European alliances, and Marine Le Pen, a nationalist who wants to erect barriers on the borders to restrict trade and immigration. Here's the rundown of what happens when.

Take a 360-degree video tour of two mega-million superyachts. The Quinta Essentia and the Martha Ann appeared at Super Yacht Miami at the Island Gardens Deep Harbour marina this year, where some of the newest, most luxurious and exclusive yachts dock in search of owners. Both boats are bigger than a boutique hotel and have enough marble for a small castle. To gain access, you have to be interested in buying or chartering a superyacht and have the millions in the bank to prove it – or you can watch our video.
Quotes from this Article
Before it's here, it's on the Bloomberg Terminal.
LEARN MORE