A Neighbor Grapples With Same Woes That Led Puerto Rico to Brink
by and
Island territory struggling with debt, shrinking economy

Investors speculate it could see Puerto Rico fix as a model
As Puerto Rico moves toward the largest debt restructuring in the history of the U.S. municipal market, investors worried about the precedent it sets would do well to look at the beleaguered Caribbean territory a half-hour's flight away.
The U.S. Virgin Islands, with some 103,000 residents, shares many of the same financial troubles that pushed its larger neighbor to the brink. It's been plagued by chronic budget deficits, the population has slipped and its bonds have been cut to junk, threatening its ability to raise money in the American bond market.
Such pressures, on a much bigger scale, led Congress to intervene on behalf of Puerto Rico last year, extending it power to have debt written off in court, an option that isn't available to states or other territories. The passage of that legislation caused Virgin Islands bonds to tumble, with investors speculating that it may one day lobby U.S. lawmakers to be allowed to follow suit.
"I don't think it's as dire as Puerto Rico is at this point," said David Ashley, a Santa Fe, New Mexico-based portfolio manager at Thornburg Investment Management, which owns some Virgin Islands bonds backed by rum taxes. "But the same trends are in place that could lead to that down the road." 

The Virgin Islands Public Finance Authority, which sells bonds for the territory's government, had $1.7 billion in debt outstanding as of April 30, said Lonnie Soury, a spokesman for the authority. Until last year, investors had little reason to fear they wouldn't get paid back: Like states and other territories, it can't file for municipal bankruptcy, the way cities like Detroit have.
While the emergency rescue law for Puerto Rico, known as Promesa, doesn't apply to the Virgin Islands, it could be used as precedent for the territory to seek its own debt restructuring, says Tom Casey, a senior portfolio manager at Standish Mellon Asset Management. "I certainly think the path that Puerto Rico has taken provides them a potential exit strategy," he said.

Island officials dispute that such a fate awaits their government. The Virgin Islands is "aggressively" addressing its fiscal challenges, Soury said. In March, Governor Kenneth Mapp approved tax increases on alcohol, cigarettes and sugary beverages and is looking for further revenue-raising measures.
"We feel very strongly we're moving in the right direction," Soury said.
Investors aren't so sure. John Miller, co-head of fixed income at Nuveen Asset Management, said that the ambiguous legal status was one reason his firm sold all of its uninsured Virgin Islands securities last year. 
"The market is going to be nervous about territorial restructuring going forward," Miller said in a telephone interview. "We have no signals or information that they would be approaching Congress in any way, shape or form, but in the eyes of the marketplace, that does make people nervous."
Virgin Islands bonds tumbled last year after the passage of the Puerto Rico rescue, sending the S&P Virgin Islands index to a 14 percent loss from July through the end of the year, compared with a 3.5 percent drop in the broader municipal market. A Virgin Islands Public Finance Authority bond maturing in 2037 -- initially sold for 98 cents on the dollar in 2009 -- traded for 81.8 cents on the dollar on Thursday to yield 8.7 percent, about three times the yield investors demand for top-rated tax-exempt debt.
Standish's Casey said the revenue measures enacted earlier this year are essentially a one-time fix. The island needs to generate more economic activity, something that Puerto Rico has also struggled to do, Casey said. The Virgin Islands' gross domestic product has declined for five of the last eight years. 
"Absent that, I see a troubled picture going forward," Casey said.
Bloomberg clients: We'll be doing a TOPLive Q&A on Friday, May 5 at noon ET, in which you can ask Joe Mysak questions about the latest with Puerto Rico's debt. You can watch it here. If you want to ask a question, please send to TOPLive@bloomberg.net.
Watch Next: Millstein Says Title III Was Inevitable for Puerto Rico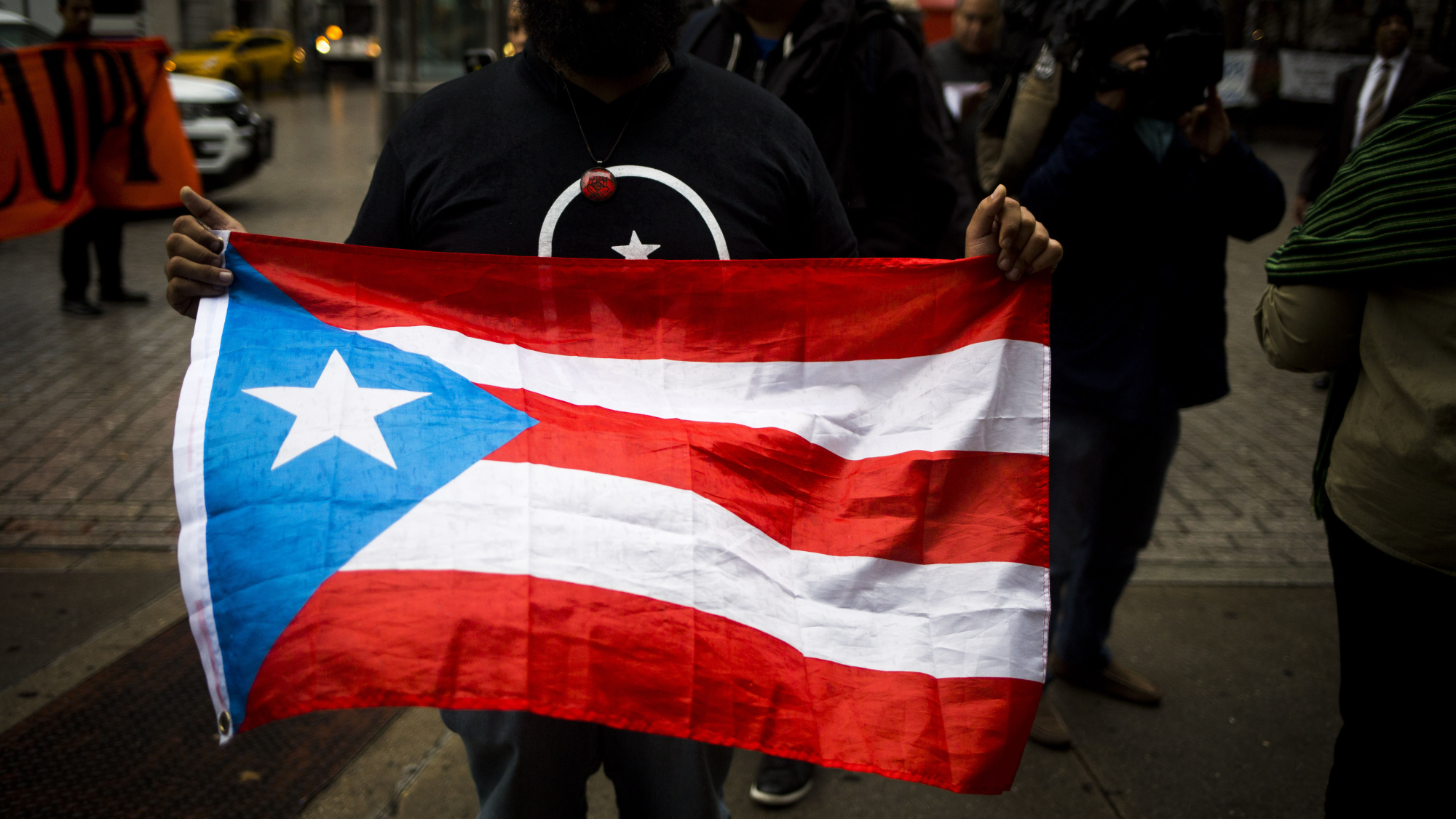 Before it's here, it's on the Bloomberg Terminal.
LEARN MORE