pursuits
Arnault Joins French CEOs Backing Macron Over Le Pen
By and
Luxury chief says National Front leader poses economic risk

French executives breaking tradition of silence on politics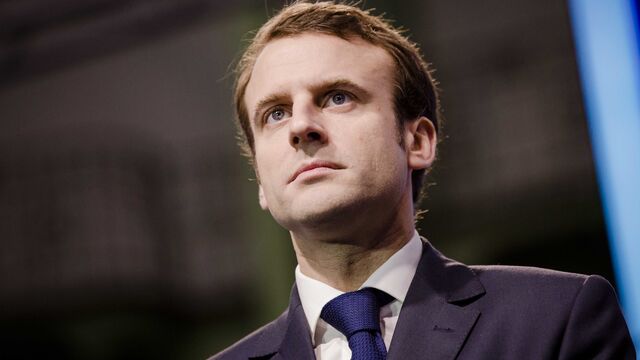 Bernard Arnault, chief executive officer of luxury-goods conglomerate LVMH and France's richest man, joined other business leaders in endorsing independent presidential candidate Emmanuel Macron in the May 7 runoff against the National Front's Marine Le Pen.
 
"Without hesitation, I'm voting Emmanuel Macron," Arnault said in business daily Les Echos, which his company owns. "Everything about the campaign of Marine Le Pen, despite its dressing of sovereignty, exudes fear and weakness."

Arnault added his voice to those of Veolia Environnement SA CEO Antoine Frérot, Michelin chief Jean-Dominique Senard and Airbus SE's Tom Enders in supporting Macron. They and other French corporate leaders have been rallying behind the former finance minister, breaking with a French business tradition of reluctance to wade into election politics, in a bid to avert a Le Pen presidency.
Arnault, with a fortune of $51.4 billion according to the Bloomberg Billionaires Index, is the seventh-richest person in the world, and LVMH surpassed oil giant Total SA on Wednesday to become the largest French company by market capitalization.
Le Pen's economic program "poses the risk of an irremediable degradation of France," Arnault said in the letter to the newspaper. LVMH exports 90 percent of its sales of products ranging from Louis Vuitton handbags to Hennessy cognac, putting it at risk if Le Pen were elected and implemented her platform of greater protectionism.
Arnault's luxury empire has rarely been far from the presidential campaign. Louis Vuitton has dressed Macron's wife, Brigitte, in appearances on the campaign trail. The LVMH CEO's daughter Delphine, an executive vice president at Louis Vuitton, has two children with telecoms entrepreneur Xavier Niel, an unofficial supporter of the candidate's run.
Socialist Benoit Hamon, who was knocked out in the first round of the presidential vote in April, is married to lobbyist Gabrielle Guallar, who has worked for LVMH since 2014.
Bespoke Suits
And the once-favored Republican candidate Francois Fillon's run was dragged down by scandals including his acceptance of a gift of bespoke suits from a lawyer with links to African leaders. The suits were made by the luxury tailor Arnys, which is owned by LVMH.
Arnault highlighted what he described as the economic risks to France if Le Pen beats Macron, who is leading in the polls.
"Getting out of the euro would create unemployment and would dramatically lower the purchasing power of all French people," Arnault said in Les Echos. "The Front National proposes to level the economy toward the bottom, because it fails to understand the mechanisms of growth today."
(
Corrects relationship between Delphine Arnault and Xavier Niel in sixth paragraph.
)
Before it's here, it's on the Bloomberg Terminal.
LEARN MORE