Home Capital Adds Former M&A Guru to Board to Replace Founder
By
Alan Hibben replaces founder targeted in OSC probe of lender

Hibben also sits on board of major Ontario pension fund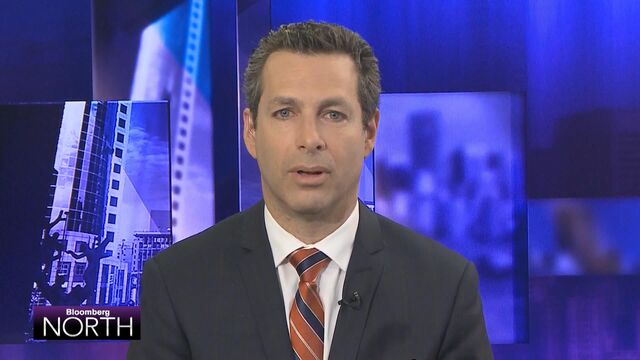 Home Capital Group Inc. added a former banker to its board of directors in a move the Canadian mortgage lender called "the start of our governance renewal."
Alan Hibben, a former RBC Capital Markets managing director who specialized in mergers and acquisitions, replaces Home Capital founder Gerald Soloway, who the Ontario Securities Commission named as one of the executives who allegedly misled investors. Hibben joins at a time when Home Capital is evaluating strategic options, including a potential sale.
Shares of Home Capital have fallen 74 percent since April 19, when the OSC made the allegations public, intensifying a run on deposits at Home Capital and forcing it to take a costly rescue loan from the Healthcare of Ontario Pension Plan. In another hurdle, a union representing 12,000 HOOPP workers has sought an explanation for an apparent conflict of interest in the loan.

The move is an "important first step towards restoring market confidence," DBRS Ltd. said in a statement, two days after downgrading Home Capital's senior debt to CCC, indicating very highly speculative quality. "While an important appointment, DBRS will look for additional positive changes at the senior management level."
Regulatory Oversight
While the C$2 billion credit facility gives Home Capital enough liquidity to navigate immediate obligations, its ability to maintain operations is uncertain and regulators are probably actively involved in overseeing the situation, Stephen Boland, an analyst at GMP Securities, said in a note to clients. Regulators are unlikely to allow any transaction that wipes out equity holders because this would hurt confidence and "a sale of the loan book or at the trust level may be possible to avoid complications for a buyer around the shareholder lawsuit," he added.
Read the inside story on Canada's attempts to contain the fallout from Home Capital
Hibben's expertise in M&A may prove to be important.
Since retiring from RBC, Hibben has been part of a group that advised the Ontario government on the Hydro One initial public offering, as well as the bankruptcy protection processes for Stelco and Algoma Steel. He was also appointed by the government of Ontario to the board for OPTrust, a pension fund with some C$19 billion ($14 billion) in assets, according to OPTrust's website.
More changes to the C-Suite are coming, said Home Capital's Chairman Kevin Smith, including replacements for interim Chief Executive Officer Bonita Then and interim Chief Financial Officer Robert Blowes, as well as new candidates for the board.
— With assistance by Scott Deveau
Before it's here, it's on the Bloomberg Terminal.
LEARN MORE