Brexit Bulletin: Election Rehearsal
by and
Tories gain seats as UKIP collapses and Labour falls back

Results bode well for May's early general election gamble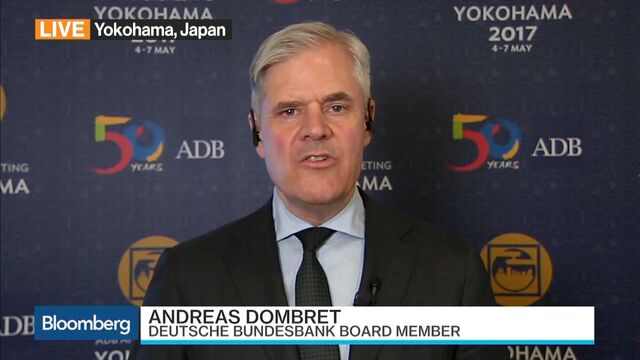 Sign up to receive the Brexit Bulletin in your inbox, and follow @Brexit on Twitter.
If Prime Minister Theresa May's attack on Brussels this week was motivated by domestic politics it seems to have paid off.
Early results in U.K. local council elections suggested May's Conservative Party is on course for a sweeping victory, signaling she can achieve her goal of a large parliamentary majority in June's national poll.



As of 6:15 a.m. in London, with results for more than 1,200 seats out of 4,851 declared, the Conservatives had won about 510 — a net gain of some 130 — according to the BBC. The main opposition Labour Party had suffered a net loss of more than 110, while the U.K. Independence Party had lost all 41 of the seats it held where results were announced.
"The Conservatives are way ahead of Labour nationally," John Curtice, professor of politics at Strathclyde University, told the BBC. "Their best local election results for 10 years, maybe for 25 years."

May says a big win for her Tories in June would strengthen her hand in the Brexit negotiations. Success in Thursday's elections could, however, undermine her efforts to ensure a good turnout by weakening the argument that a vote for Jeremy Corbyn's Labour or the Liberal Democrats risk putting Corbyn in power.
Nationally, the latest YouGov poll puts the Conservatives on 48 percent support and Labour on 28 percent.
A Line Crossed
As Britons voted, fellow Conservatives were hailing May's claim that leaks to the media from EU officials were an attempt to meddle with the election and wreck Brexit.
"Instead of diminishing her election prospects, they are playing into her hands," former Tory leader Iain Duncan Smith said in an interview. "It was a mean-spirited attempt at bullying by the EU, but Theresa has shown them they can't."
Brexit Secretary David Davis said May spoke out after a "line was crossed." Appearing on the BBC's Question Time, he also said the numbers circulated for the bill the EU wants the U.K. pay are "all too high," accusing the bloc of "an intimidation play."
Still, Charles Grant of the Center for European Reform tweeted that May is wrong to say EU policy makers are interfering in the election. "In fact they want her to win big, so she has the strength to compromise on Brexit," he said.
Europe's Red Lines
EU President Donald Tusk spent Thursday urging a ceasefire in the war of words as others denied May's accusations of interference.
"These negotiations are difficult enough as they are," Tusk said. "If we start arguing before they even begin, they will become impossible."
This week's rhetorical clashes overshadowed the fact that EU negotiator Michel Barnier was hardening his red lines for the talks. Ian Wishart and Viktoria Dendrinou of Bloomberg outline topics of contention such as citizens' rights, the financial settlement and the role of the European Court of Justice.
There's even a brewing dispute over just what time Brexit occurs on March 29, 2019. The British say midnight in London, but the EU argues it's an hour earlier at midnight in Brussels.
Another reason to expect tough talks stems from France. Emmanuel Macron, the front-runner to win Sunday's presidential election, said on Thursday that Brexit is "no walk in the park" and pledged to work closely with the rest of the EU on it.
Brexit Bullets
European Central Bank Supervisory Board Vice Chair Sabine Lautenschlaeger says banks should "prepare for the worst" on Brexit and "had better get started" on seeking regulatory approval for new EU hubs
The City of London Corporation elects Catherine McGuiness as chairman of the committee addressing finance sector issues. She replaces Mark Boleat
The EU is seeking to retake control of the London-dominated business of clearing euro-denominated derivatives, turning up the heat on a divisive Brexit issue
Former Greek Finance Minister Yanis Varoufakis lists the lessons May can learn from his debt negotiations with the EU
Morgan Stanley says English law, the preferred framework for European banks issuing regulatory capital, may be less attractive after Brexit
Goldman Sachs CEO Lloyd Blankfein tells the BBC that London "will stall" as a financial capital because of Brexit
Australian investment bank Macquarie sees no material impact from Brexit on EU operations
Lithuania is seeking alternative investors as Brexit will mean less EU cash, says Finance Minister Vilius Sapoka
Brexit poses little concern to corporate chatroom startup Slack Technologies, which opened a new office in London Thursday. "Brexit or no Brexit, London is still London and the U.K. is still the U.K.," Chief Executive Officer Stewart Butterfield tells Bloomberg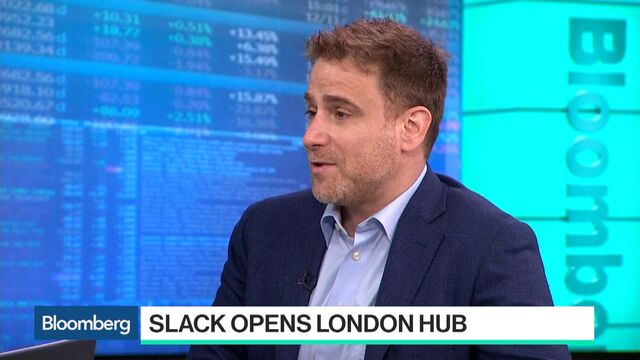 On the Markets
The pound extended a rebound from a one-week low as data showed Britain's services sector unexpectedly strengthened in April, allaying concerns that Brexit had begun to hurt the economy.
Still, its rise was limited after investors were reminded this week that the Brexit process is unlikely to be smooth.
While JPMorgan on Thursday upgraded its forecast for the pound because its strategists see less risk of a disorderly Brexit in 2019, it still expects it to weaken over the next year because of concern about what the split ultimately means for Britain's economy.
A Bank of England report indicated that foreigners are cooling on gilts after they sold a net £6.6 billion in the first quarter.
And Finally...
Britain never needs a reason to lose the Eurovision song contest, but its vote to leave the EU is set to provide one. The continental singing competition will be held on May 13 and a Ladbrokes poll of 1,000 baby boomers found 52 percent predicting the U.K. will get fewer votes than usual because of Brexit.
Sixty percent said Britain will never win again and 61 percent called on it to withdraw to save face. Two decades since Katrina and the Waves prevailed, 40 percent blamed the subsequent run of bad results on Europeans not liking the U.K.
For more on Brexit follow Bloomberg on Twitter, Facebook and Instagram, and see our full coverage at Bloomberg.com
Before it's here, it's on the Bloomberg Terminal.
LEARN MORE