BNY Mellon Sees Tens Not Hundreds of Jobs Affected by Brexit
By
Fewer than 20 additional roles will be required in EU

Compares to hundreds of job moves for other global banks
Among global banks, many of which plan to move hundreds of jobs from London because of Brexit, Bank of New York Mellon Corp. is an exception.
The firm, which has about 5,000 U.K. staff, sees fewer than 20 additional markets-related positions being needed in offices in Frankfurt, Paris, Dublin, Luxembourg and elsewhere, BNY Mellon's chairman for Europe, the Middle East and Africa, Michael Cole-Fontayn, said Wednesday. That's because the firm has a fully licensed bank in Brussels from which it can sell most of its services around the European Union already.

"We are very well-positioned for it," Cole-Fontayn said in an interview in London, referring to Brexit. "Not least because that has been our business model all along. If you aspire to be the investments company for the world, you had better be in all the major countries to a meaningful extent."
Not everyone is so lucky. Global investment banks, many of which have spent the last two decades centralizing their European businesses in London, are preparing to set up trading hubs inside the EU after Prime Minister Theresa May began the formal process for quitting the 28-nation bloc. They want to have expanded offices up and running elsewhere before the end of the two-year negotiation period to guarantee ongoing access to EU clients.
Read more: bank commentary on Brexit this week
BNY Mellon's European bank, which is already regulated by the European Central Bank's Single Supervisory Mechanism, is in talks with local officials about their plans, but will largely avoid the wrenching structural reforms its peers are going through, Cole-Fontayn said. Outside the U.K., the bank employs about 4,000 people across the region.
By contrast, JPMorgan Chase & Co. will relocate between 500 and 1,000 staff abroad within the next two years, a person familiar with the bank's plans said earlier this week. Deutsche Bank AG said last week said it may move 4,000 staff from London. HSBC Holdings Plc is preparing to shift 1,000 roles to Paris. Overall the U.K. could lose 10,000 banking jobs and a further 20,000 roles in financial services, according to the Bruegel think tank.
While there is a risk that some banks won't have everything in place by the time the U.K. withdraws from the EU in 2019, Cole-Fontayn said there was little chance of any severe market disruption. "Enough wholesale banking groups will hopefully be ready for there not to be a financially stability issue," he said.
A bigger concern was that banks may shrink their European operations altogether amid lackluster economic growth in the region and rising costs resulting from Brexit, Cole-Fontayn said. Firms may choose instead to concentrate resources on China, which is emerging as a champion of global trade, and a resurgent U.S. under President Donald Trump.
"Europe is very much caught between two massively strong economic regions, China and the U.S., which are both committed to making substantial domestic economic investments," he said. "And at a time when banks are not covering their costs of capital."
BNY Mellon is a custody bank, which provides investment services and wealth management to institutions and individuals. It has about $30.6 trillion of assets under custody and administration.
Separately, Goldman Sachs Group Inc. Chief Executive Officer Lloyd Blankfein said Brexit may cause the growth of London's financial center to stall or "backtrack a bit," in an interview with the BBC published Friday.
Watch Next: JPMorgan Moving Bankers From London Due to Brexit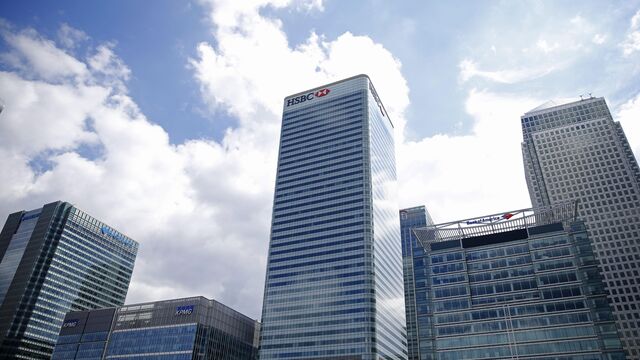 Before it's here, it's on the Bloomberg Terminal.
LEARN MORE