Blankfein Says City of London Growth May 'Backtrack' on Brexit
By
Goldman Sachs CEO calls for multi-year implementation period

City's expansion as hub won't totally reverse, he tells BBC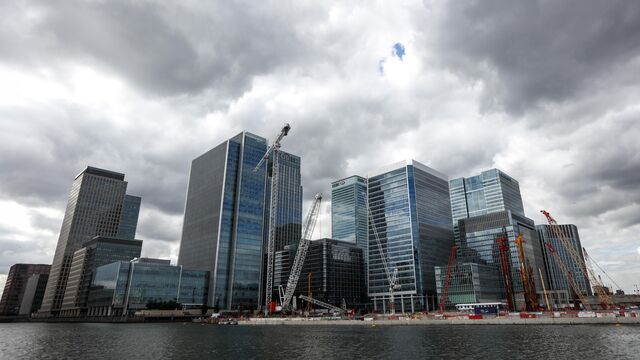 Brexit may cause the growth of London's financial center to stall or "backtrack a bit," Goldman Sachs Group Inc. Chief Executive Officer Lloyd Blankfein said in an interview with the BBC.
While Goldman Sachs will aim to keep as many operations in the U.K. capital as possible, it has explored contingency plans including expanding in cities like Frankfurt and Dublin, where it already has a presence, Blankfein told the broadcaster. He joined other bankers in calling for an implementation period of multiple years after a deal on Britain's exit is struck.
"I don't think it will totally reverse," Blankfein, 62, said of London's growth as a financial hub. "It will stall, it might backtrack a bit. It just depends on a lot of things about which we are uncertain, and I know there isn't certainty at the moment."
Goldman Sachs plans to start moving London-based staff and operations to new or expanded offices inside the European Union next year, as it prepares for the U.K. to lose easy access to the single market after Brexit, Richard Gnodde, the firm's co-head of investment banking, said in a podcast published by the firm last week. The rest of this year will be spent establishing which businesses go where and how many staff will move, he said.
Goldman Sachs, which employs about 6,000 people in the U.K., is considering making Frankfurt its main EU base and could move as many as 1,000 employees in due course, a person familiar with the matter has said.
"Our hope is we don't have to implement anything until we know what we have to implement," Blankfein told the BBC. "But if there is no period of time to implement whatever changes are brought about in a negotiation, we may have to do things prematurely and we may have to do a range of things as a precaution."
Quotes from this Article
Before it's here, it's on the Bloomberg Terminal.
LEARN MORE