politics
Argentina Inc. Gets Tough Love as Macri Sticks to His Guns
By and
Government announces $29 million loan for failing dairy firm

Seeks to encourage private capital to take part in rescue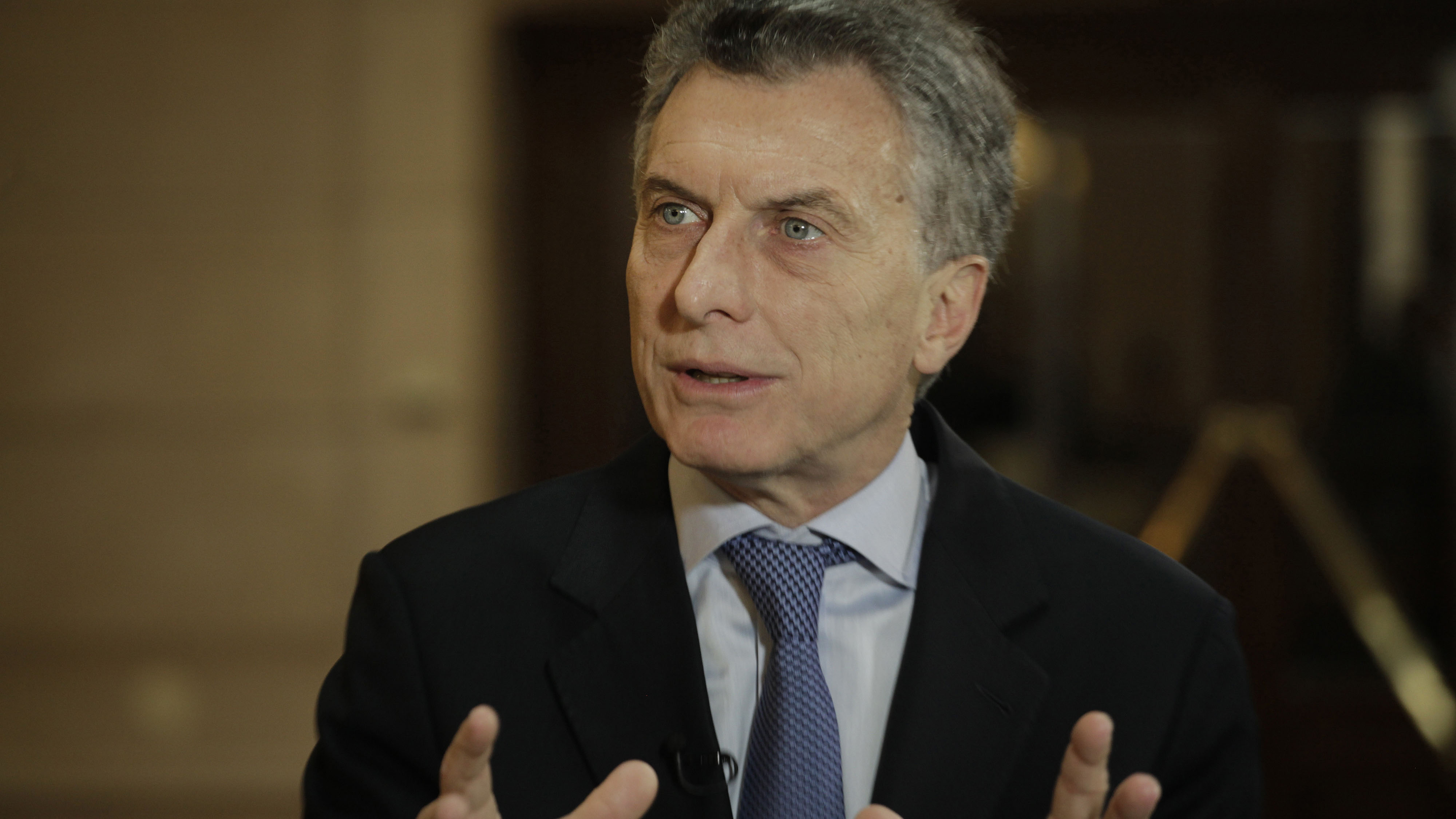 Argentine President Mauricio Macri's game of hardball with companies teetering on the edge of bankruptcy eased up this week on concern it could cost thousands of jobs. It was no U-turn though.
After months of refusing to help the cooperative SanCor, the government agreed to give a 450 million-peso ($29 million) loan to pay workers at the country's second-biggest dairy company with the condition that SanCor sell itself. That is far short of the 4.5 billion pesos the company was demanding as a bailout.
Macri's approach is a departure from that of his predecessors, Nestor and Cristina Fernandez de Kirchner, who regularly dipped into state funds to rescue floundering companies amid pressure from labor unions. But while it demonstrates his determination to meet fiscal targets, it's also a risky one as he nears legislative elections in October that may indicate popular support for his economic reforms.
"The government is intervening in order to reach an agreement with unions and tries to get private capital involved in bailing out these companies," said Juan Manuel Vazquez, head of equity and credit research at Puente Hnos SA. "They're looking for this kind of thing rather than do a direct rescue like previous governments."
The dairy company has been hurt by a global downturn in prices for milk powder and it is also struggling with a rigid cooperative ownership structure, which has made it difficult to cut prices for raw material suppliers.
Chavez Loan
Back in 2006, President Nestor Kirchner negotiated a $135 million loan from Venezuelan President Hugo Chavez to prevent SanCor from defaulting on a loan from the Inter-American Development Bank. In return, SanCor would supply Venezuela with 180,000 tons of powdered milk over 12 years.
This time, the help is far more limited, with Macri lending less money and insisting the company push through a sale process.
"SanCor has to take responsibility for the mismanagement that it has had," Agriculture Minister Ricardo Buryaile told Radio Mitre on Friday. "The state can't be the payer of last resort. The company has to restructure."
Macri's approach reflects the need to narrow one of the largest budget gaps in decades. While the government met its target for 2016 it had to ease its targets for the coming years amid pressure to maintain social spending. The government beat its deficit target for the first quarter by posting a shortfall of 0.4 percent of gross domestic product and expects to meet its target of 4.2 percent of GDP for 2017, Treasury Minister Nicolas Dujovne said on April 27.
Macri has even risked the ire of Argentines in their most cherished past-time by refusing to keep propping up the national soccer association by sponsoring soccer television rights, which cost the government 11 billion pesos between 2009 and 2016. Turner Broadcasting Systems Inc and Fsla Holding LLC, a unit of Fox Sports Inc., bought the rights in March for an estimated 4.2 billion pesos.
But while the measures may keep investors happy, Macri risks losing popular support if his approach results in job losses. That's especially the case at OCA, a private postal service, whose 7,000 workers are members of the truckers union, perhaps the most powerful union in the country.
Macri can ill afford to begin a conflict with them as he attempts to consolidate power with a strong performance in legislative elections on Oct. 22, when 24 out of 72 senators and 127 out of 257 lawmakers will be elected. Macri's alliance is the largest minority in the lower house while the opposition Peronists hold a majority in the senate.
Still, Macri has proof that his strategy can be successful. When he took office in December 2015 poultry producer Cresta Roja was on the verge of bankruptcy. Workers who were clamoring for unpaid wages blocked the main highway to Buenos Aires' international airport. By October, after the government mediated with unions, the group Proteinsa SA bought the company for $121 million saying it would hire 1,000 workers and open a new abattoir as it seeks to boost production by 100 percent by the second half of 2017.
The union agreements brokered by the government "allowed a private investor to take the risk and take on the collapse," Vazquez said. "It's a very good example that can be repeated in SanCor and in other companies in distress."
— With assistance by Jonathan Gilbert
Before it's here, it's on the Bloomberg Terminal.
LEARN MORE