business
After Beating Down Banks, Home Capital May Hurt Canada's Economy
By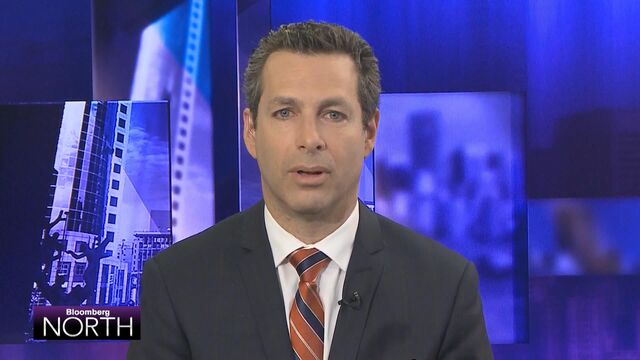 Everyone's talking about this Canadian mortgage company.
The downward spiral of Home Capital Group Inc. is rippling across North America as investors and regulators try to piece together the impact it could have on the fastest growing economy in the developed world.
Some see Home Capital's woes spilling into the broader financial and real estate sectors. Others point to Home Capital's relatively small mortgage book and stronger-than-subprime clients to suggest that its demise would be sad but uneventful.
Here's what could go wrong:
Financial Contagion
Short interest on Home Capital peaked on April 24 at 60 percent of its float, but has since come down to 30 percent as share prices crashed about 70 percent. Investors are however turning their attention to other financial companies, and have been increasing bearish bets on some of Canada's biggest banks since April 19, when the securities regulator accused Home Capital of misleading investors. Home Capital shares fell 2.7 percent in Toronto on Friday.

Smashing the Loonie
The Canadian dollar is among the world's worst performing currencies this year, beaten down by plunging oil prices and the risk of a trade war with the U.S. under President Donald Trump. Enter Home Capital: analysts including those at BlackRock Inc. and Edward Jones & Co. warn that contagion from Home Capital could spill out into the wider economy, further hurting the loonie.

Real Spillovers
The risk from Home Capital doesn't stem from its size or linkages -- it holds only about 1 percent of Canadian mortgages and these are on its own books, which limits spillovers. However a disorderly fallout from Home Capital would damage a sector which is driving Canadian growth. Real estate, residential construction and finance sectors were responsible for around two-fifths of output in Canada's fastest growing provinces.

Fear Factor
Home Capital is raising questions from investors who are comparing Canada's housing market to troubles in the U.S. that tipped the world into a crisis in 2008. The jury's still out on whether the comparison is correct, but policy makers have acknowledged that Canada's housing market is red-hot and the magnitude of gains in house prices is divorced from reality.

— With assistance by Erik Hertzberg, Kim Chipman, and Maciej Onoszko
Before it's here, it's on the Bloomberg Terminal.
LEARN MORE