Trump Tax Cuts Could Fuel Animal Spirits in Corporate Bonds
by
If implemented, cuts could trigger more Fed rate hikes

Proposal may lead to more tightening of credit spreads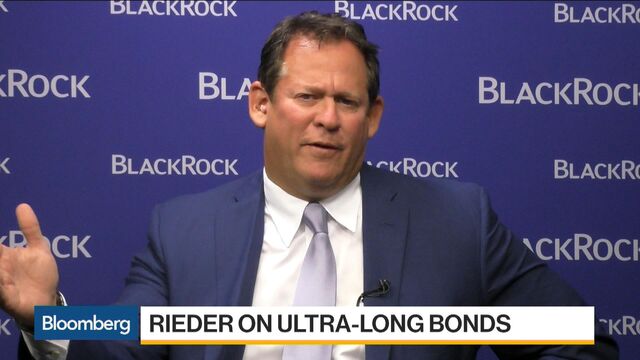 President Donald Trump's tax reform proposals have the potential to unleash a short-term wave of enthusiasm in the corporate bond market.
A lowering of the corporate tax rate and a one-time repatriation for overseas cash holdings of U.S. companies may tighten credit spreads. However, any initial boost might be unsustainable, said Morgan Stanley analyst Adam Richmond.
"A big deficit funded tax cut would increase the probability of boom then bust," Richmond said in a phone interview. "In the short-term it could boost growth, earnings, and increase animal spirits. But it may also drive a strong Fed response, which would be a long-term challenge."
The proposal unveiled April 26 -- subtitled "The Biggest Individual and Business Tax Cut In American History" - would likely increase the federal deficit and prompt the Federal Reserve to consider more interest rate hikes, Richmond said.

Vice President Mike Pence has acknowledged that the White House's plan could add to the budget deficit, but said in a television interview on April 30 that the resulting growth would address the increase.
"Are we generally late in the cycle and have we seen a meaningful deterioration in credit trends? We think so," said Richmond. "That matters more for how you should manage your portfolio longer-term."
Stephen Caprio, a strategist at UBS, is more sanguine. Tax reform would tighten corporate credit spreads given that investors have been staying cautious in the face of policy uncertainty, Caprio said.
Risk-on Behavior
"I think if we get reform, we'll probably get some tightening," said Caprio. "It's more risk-on behavior. It would unleash some of those pent-up animal spirits that will lead to better risk taking."
Corporate bonds currently trade about 116 basis points over Treasuries, according to the Bloomberg Barclays U.S. IG Corporate Bond Index, the lowest level since October 2014.
Though UBS forecasted that spreads would widen in its 2017 outlook, Caprio said that a tax overhaul similar to last week's plan would "moderately to modestly" tighten spreads further.
Dramatic tax cuts and the influx of cash previously held overseas by U.S. companies may depress bond sales, said Jason Shoup, a portfolio manager and fixed-income strategist at Legal & General Investment Management America. In that scenario, unchanged investor demand would lift bond prices and lower yields, pushing credit spreads to near lows.
"You would have demand calibrated to a growing market, and yet you'd have a market that was barely growing, or even contracting," said Shoup. "That's a recipe for tighter spreads, and spreads that move through the tights of this cycle set in 2014."
However with no indication of when new details will be released on the tax proposal, investors and companies are likely in a "wait and see" mode.
"If you really believed there was going to be an unfunded tax cut, there should have been a much higher magnitude effect on the rates curve," said Shoup. "People are very, very cautious on baking in any tax cut into current valuations."
Before it's here, it's on the Bloomberg Terminal.
LEARN MORE