Obama Endorses France's Macron, Saying He Preaches Hope, Not Fear
By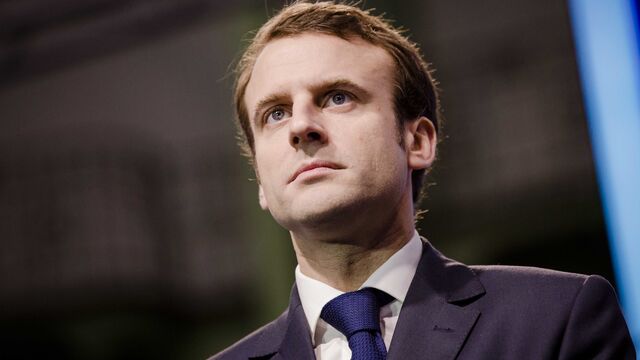 Former U.S. President Barack Obama says he's supporting centrist front-runner Emmanuel Macron in France's May 7 presidential runoff against the nationalist Marine Le Pen.
"Because of how important this election is, I want you to know that I support Emmanuel Macron," Obama said in a one-minute video posted on the candidate's official Twitter account. "I've admired the campaign that Emmanuel Macron has run. He stood up for liberal values," Obama said, adding that "he appeals to people's hopes and not their fears." Obama didn't mention Le Pen in his comments.
For more politics coverage, sign up for the Bloomberg Politics Balance of Power newsletter
Macron has a lead of 22 percentage points, according to the latest OpinionWay poll published Thursday. The two candidates clashed in a televised debate late Wednesday, with Le Pen calling her rival the candidate of "savage globalization" and Macron countering that she is "unworthy" of leading France.
For more on how the presidential race has played out on social media, check out the Decrypted podcast:


Before it's here, it's on the Bloomberg Terminal.
LEARN MORE