markets
Philippines' Duterte to Name New Central Bank Chief Within Days, Official Says
By and
Finance secretary says deputies are qualified to take over

Tetangco is scheduled to step down in July when term ends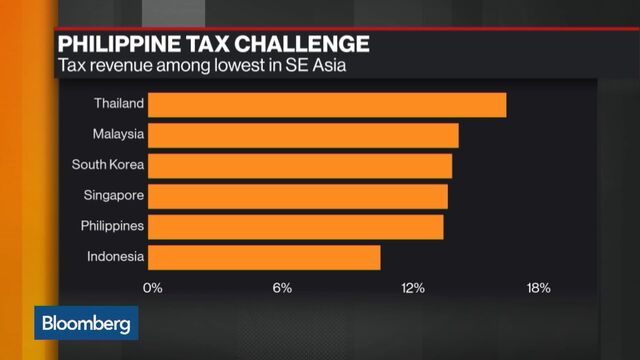 Philippine President Rodrigo Duterte is set to name a new central bank governor soon, with either of his deputies "well-qualified" to take the job, the finance minister said.
"I'm pretty sure the announcement will be made in a couple of days," Carlos Dominguez, 71, said in an interview with Bloomberg Television's Kathleen Hays on Thursday in Yokohama on the sidelines of the Asian Development Bank's annual meeting.
The next governor will need to protect the economy, among the world's fastest-growing, from risks including higher U.S. interest rates and capital outflows with the peso trading near a 10-year low. Candidates for the post include Governor Amando Tetangco's two deputies, Nestor Espenilla and Diwa Guinigundo, former Monetary Board member Peter Favila and banker Antonio Moncupa.
Tetangco's "successor is going to have large shoes to fill," Dominguez said. "We're going to have one named soon."
Tetangco is scheduled to step down in July. The president, who appoints the central bank governor for a term of six years, said on April 27 he's yet to pick a candidate.
Dominguez added that a tax reform program that he's spearheading is aimed at raising revenue to help pay for infrastructure spending. The government has also secured $18 billion in loans for projects, he said.
— With assistance by Clarissa Batino
Before it's here, it's on the Bloomberg Terminal.
LEARN MORE