Le Pen's Northern Nemesis Says Old Parties Have Failed in France
By
Republicans' Bertrand says he'll vote for Macron in last round

Bertrand says he's shown he can work with political opponents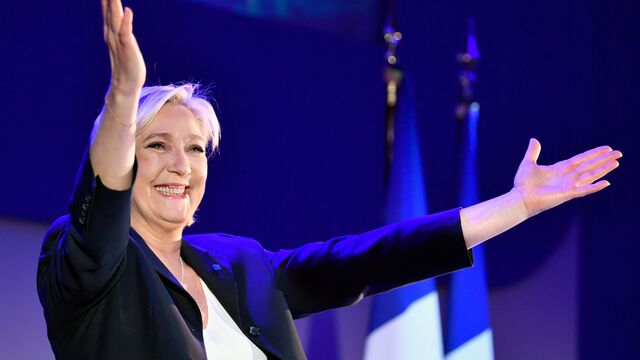 Xavier Bertrand, the Republican who beat Marine Le Pen to become regional president of northern Hauts-de-France in 2015, said the French establishment has failed to address voters' concerns and he's shown he can cross party lines to get things done.
"It's a collective failure," Bertrand said in an interview published by local newspaper L'Aisne Nouvelle Thursday. "The Socialist Party and the Republican right being kicked out of the second round means we haven't managed to address people's fears and anger. Everyone is responsible, including me, since I was a minister at one point."
Bertrand said that anti-immigration, anti-euro candidate Le Pen could still win the French election and that for now, his energy he's focused on preventing that happen. Independent centrist Emmanuel Macron is leading by about 20 percentage points ahead of Sunday's runoff.
With no established party structure behind him, 39-year-old Macron has said that he'll be looking to fill his cabinet with figures from across the ideological spectrum and from outside the ranks of professional politicians. Macron previously served as economy minister under Socialist President Francois Hollande and quit the government last year to run for the presidency.
Asked if he would consider working alongside Macron, Bertrand said he intends to stick to his principles and that politicians from the right and the center of the political spectrum have the best solutions to France's problems. At the same time, he cited his willingness to work with Socialist officials in the past in order to shut down a migrants' camp in Calais and bid for European Union government jobs.
"I know where I live, I know who I am," he said. "I can act without making political calculations."
Before it's here, it's on the Bloomberg Terminal.
LEARN MORE