business
House Advances Republican Bill to Overhaul Dodd-Frank Rules
By
Hensarling proposal approved by committee in party-line vote

Legislation likely to win House approve, Senate path unclear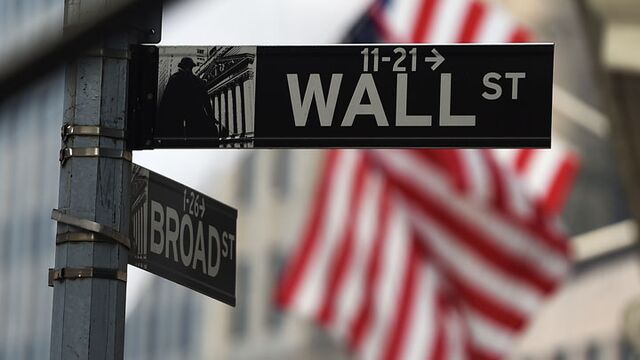 A congressional panel that writes rules for Wall Street advanced plans to overhaul the Dodd-Frank Act, gaining ground in Republican efforts to reverse post-crisis restraints on banks.
The House Financial Services Committee backed Chairman Jeb Hensarling's legislation in a party-line vote Thursday, sending it to the full House for consideration. While approval is likely in the Republican-dominated House, a Senate bill needed for the plan to become law would face a tougher path because the party's narrower majority in that chamber would require it to have some Democratic support.
Hensarling's bill would scrap measures opposed by Wall Street including the Volcker Rule ban on banks trading with their own capital. It would restrict the power and autonomy of the Consumer Financial Protection Bureau and eliminate limits on how much banks can charge retailers for consumers' debit card purchases.
Less appealing to big banks would be the legislation's repeal of Dodd-Frank's orderly liquidation authority, which enables regulators to safely shut down a failing institution. They also dislike the prospect of having to raise billions of dollars in new capital to reach the bill's threshold for banks to qualify for relief from some rules.
'More Expensive'
"Dodd-Frank has made it more expensive for American families to save and borrow while also creating a regulatory climate that has hurt small business growth nationwide," said Representative Patrick McHenry, a North Carolina Republican who is vice chairman of the Financial Services Committee.
President Donald Trump promised to overturn Dodd-Frank rules as part of a broader effort to unshackle banks and spur economic growth. Gary Cohn, the former Goldman Sachs Group Inc. executive who leads Trump's National Economic Council, in a statement Wednesday called Hensarling's bill "an important step forward on a key priority of this administration."
House Speaker Paul Ryan has said previously he wants the legislation to have a floor vote "as quickly as possible" after its approval by Hensarling's committee.
When the full House takes up the bill, they'll need to deal with the contentious issue of whether it should include a repeal of Dodd-Frank's Durbin Amendment, which limits how much money banks can collect from retailers when consumers swipe their debit cards.
Banks such as JPMorgan Chase & Co. have argued that the government shouldn't set charges. Retailers such as Wal-Mart Stores Inc. say lower transaction fees would lead to lower prices. Stuck in the middle are lawmakers on both sides of the aisle who want cordial relations, and campaign contributions, from both industries.
Hensarling's bill was advanced after three days of debate within his committee. Democrats used procedural moves to slow progress, including demanding a reading of the nearly 600-page measure and offering more than a dozen amendments, none of which were adopted.
"The bill is rotten to the core and incredibly divisive," said Representative Maxine Waters of California, the panel's top Democrat. "It's also dead on arrival in the Senate, and has no chance of becoming law."
(
Updates with lawmaker comments starting in the fifth paragraph.
)
Before it's here, it's on the Bloomberg Terminal.
LEARN MORE