markets
Home Capital Contagion Risk Is Indirect But Real, Edward Jones Says
By
Lender's woes can deflate Canada's housing bubble, hurt banks

Seen as unlikely to trigger a 2008-type financial crisis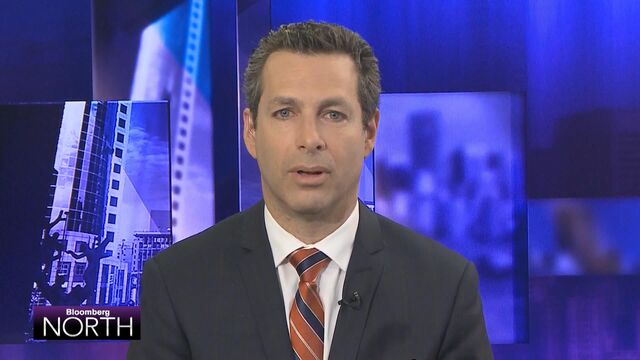 The downward spiral of Home Capital Group Inc. could start to deflate Canada's housing market, pushing down bank shares and the broader index, according to Edward Jones & Co.
The mortgage lender's woes will insert caution into property funding, Craig Fehr, Canadian investment strategist at Edward Jones, said in an interview in Toronto on Wednesday. This would slow the economy because of its outsized reliance on real estate and damp prospects for the bank-heavy S&P/TSX Composite Index, he said.
"I don't think Home Capital represents the canary in the coal mine that's going to be the first crack in what would ultimately be a crash in the market or a financial crisis," Fehr said. "What I do think is it puts an additional spotlight on the housing boom that is occurring. That in and of itself can start to slow housing market activity."
Investors are trying to piece together the possible impact of Home Capital's troubles, because they can't shake the specter of the Lehman Brothers Holdings Inc. collapse in the U.S. that triggered the 2008 crisis. Widely considered relatively isolated in Canada's mortgage space, Home Capital nonetheless brings the risk of contagion because it's in a sector that's currently driving the fastest economy in the developed world.
Read more about the contagion concern in "boring" Canada
Housing and related activities generated a combined 0.5 percent increase in Canada's gross domestic product in February; without those, the overall economy would have shrunk slightly.
"Exports have been weak, business investment has been incredibly weak, but it's been papered over by the fact that consumers continue to spend and in many cases that spending is occurring on or around housing," Fehr said.
Investors have also increased bearish bets on the country's financial institutions since April 19, when the securities regulator accused Home Capital of misleading investors. Short positions as a percentage of the free float have risen 9 percent on average over the period, according to data from Markit. The S&P/TSX banks index has lost 4.9 percent since the close of trading on April 25, just before Home Capital disclosed a costly rescue loan to cover a run on deposits. Canada's six biggest banks account for 23 percent of the benchmark S&P/TSX Composite Index.
A slowdown in home sales wouldn't be a "disaster" for Canadian banks because of their highly diversified businesses, Fehr said. However, "you can't have a material slowdown in mortgage lending and housing prices and at least a modest uptick in delinquencies in domestic mortgages and have that go unnoticed for Canadian bank earnings and for Canadian bank stocks," he added.
Edward Jones, which manages more than $900 billion globally, is underweight Canadian equities relative to international stocks. Fehr expects mid-single-digit returns for the TSX in 2017 but cautions that the three sectors that account for three-quarters of the index -- financials, energy and materials -- are all facing challenges this year.
Before it's here, it's on the Bloomberg Terminal.
LEARN MORE