Decision Time for France as Polls Show Macron's Lead Holding
By , , and
Presidential runoff pits anti-euro Le Pen against centrist

Macron leads by 24 percentage points as campaign ends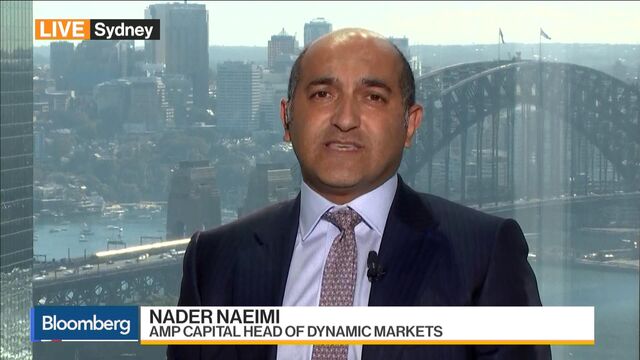 French voters face a stark choice in Sunday's presidential election between joining the wave of populism that has swept across some rich democracies in the past year or an attempt to renew the governing principles that have guided their country for decades.
Marine Le Pen, 48, wants France to turn away from the European Union and its commercial partners to shelter behind trade barriers and immigration controls following the lead of British and U.S. voters in 2016.
Emmanuel Macron, the 39-year-old front-runner, takes precisely the opposite view: that France can thrive in a globalized world and that the 27-nation EU offers the best tools to temper the harshest effects for workers, control population flows and counter terrorism.

The election has already re-made the French political landscape with the nation's traditional governing parties eliminated in the first round and Macron says he can break the partisan constraints that have long stymied attempts at reform and renewal.
"Sometimes I have the impression that French voters look at this picture and are surprised by their own boldness,"said Edouard Lecerf, director of political opinion at polling firm Kantar Public in Paris. "It makes them nervous."
They are not the only ones.
Markets Moves
Abandoned by the British and goaded by U.S. President Donald Trump, the rest of Europe is watching on tenterhooks. While Macron would open up the prospect of a new phase of cooperation across the continent, Le Pen, crucially, wants to pull France out of the single currency and send the 60-year push for European integration into reverse.
Investors too have been edgy. France's 10-year bond spread reached its widest in more than four years in February as conservative favorite Francois Fillon saw his campaign engulfed by a financial scandal leaving Macron to defend the European status quo against Le Pen.

Macron is running in his first-ever political campaign. Yet he has held up against the attacks of his nationalist rival and enters the final weekend with a lead that has widened by three points to 24 points, according to an Elabe poll published on Friday. The 10-year spread has narrowed by 25 basis points since his first-round victory to its lowest level this year.
OpinionWay's final daily tracking poll Friday showed Macron gaining one point to 62 percent, his highest since April 23's first round of voting. The Bloomberg Composite of second-round polls Friday showed Macron winning with 61 percent, also his highest score since the first round.
Le Pen's Excuses
At their final rallies Thursday night, Macron spoke about what he plans to do after a victory while Le Pen lamented the reasons that might explain a defeat.
"The system blew with all its force against the popular wind of revolt," she said at a country fair in northern France. "The elites don't accept that the people try to sit at the table of power." She accused the media of "stigmatizing patriots."
"We will have a great responsibility" after May 7, Macron said in the southern city of Albi. "France will only be strong and fair if it is united."

On Friday morning, Macron told Europe 1 radio that he didn't take victory for granted though he's already chosen his potential prime minister, though he declined to reveal his choice. He said his party will appoint all candidates for the June parliamentary election as early as next week. Speaking to RTL radio, he said he didn't intend to water down his current plans on labor laws to woo far-left supporters.
Remembering Brexit
Le Pen insisted she can still win the runoff, telling RTL she had many names of people who could be ministers in her government, including some who are not from her National Front party. Asked about her aggressiveness in a televised debate with Macron on Wednesday, she said her stand echoed "the social violence in the country."
The contest was played out on the Eiffel Tower on Friday, when Greenpeace activists deployed a banner on the landmark they said was against the National Front. The banner featured the French motto "Liberty, Equality, Fraternity" and "#resist."

With votes counted directly rather than through an electoral college as in the U.S., Pen's slim chances of a shock victory rest on supporters of the conservative and far-left candidates opting to stay at home en masse rather than endorse Macron's centrist plans.
Polling firm Ifop estimates that the abstention rate will be about 25 percent and would need to reach an unprecedented 40 percent to rob Macron of victory.
"Everyone has in mind the surprises of Brexit and Trump, but to change the result you would need a massive movement and we simply detect no sign of it," said Ifop's Jerome Fourquet.
For more on how the presidential race has played out on social media, check out the Decrypted podcast:
— With assistance by Geraldine Amiel, and John Follain
Before it's here, it's on the Bloomberg Terminal.
LEARN MORE