Corporate Bonds Seen Hurt by Limited EU Transparency Rules
By
Traders will have to report most prices minutes after trading

Critics say similar rules in the U.S. have sapped liquidity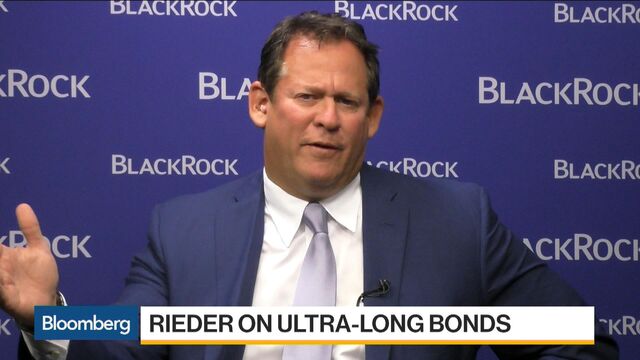 Europe's corporate bond market may have escaped the most onerous of new regulations, but dealers and investors say even limited transparency requirements may make it harder to trade.
Rules taking effect next year risk sapping liquidity from corporate bonds because they'll require traders to publish prices minutes after most transactions, according to market participants scheduled to speak at the International Capital Market Association's conference in Luxembourg this week. It will be even worse for a small part of the market that has to publish prices before trades take place.
Traders may balk at revealing trades because others can take advantage of the information, making it more difficult to hedge or reduce positions. Transparency requirements under the European Union's Markets in Financial Instruments Directive II will go further than the U.S.'s Trace system, which only requires post-trade reporting and critics say makes bonds harder to trade.
"The intentions are good, but the side effects could go exactly the other way," said Nannette Hechler-Fayd'herbe, head of investment strategy and research at Credit Suisse International Wealth Management, who will speak on a panel at the conference. "There may well be a trade-off between transparency and liquidity."
Major Change
The EU is implementing rules designed to shift trading onto exchanges that can be tracked by regulators, boost transparency to protect individual investors and level the playing field for professionals. MiFID II affects nearly every financial firm operating in the 28-nation bloc and was delayed by a year to allow companies more time to build data-reporting systems and other technology.
Reporting will be a "major change" for the EU market, said Sonali Theisen, head of market structure and data science for global credit markets at Citigroup Inc. in New York, who will also speak at the conference. Traders will have to disclose details of completed transactions within 15 minutes. More than a decade after Trace was implemented, dealers and investors have said that reporting requirements can make already illiquid notes even harder to trade and have pushed regulators to delay applying the rules to large trades, known as block trades.
"It remains to be seen whether MiFID's new pre- and post-trade transparency framework will be helpful or detrimental to EU corporate bond liquidity, just as there remains debate in the U.S. as to whether Trace is calibrated to promote liquidity for block trades," said Theisen.
Pre-Trade
Only 2 percent of company notes in Europe are bought and sold frequently enough to be subject to more burdensome pre-trade reporting requirements, according to Trax, a subsidiary of trading platform MarketAxess. That excludes newly issued debt and compares with 73 percent of sovereign bonds. The portion of corporate bonds subject to pre-trade reporting will rise as rules are phased in over the first four years.
The transparency regime for bonds has been carefully calibrated after much discussion and debate, and the current rules are quite modest, Steven Maijoor, chair of the European Securities and Markets Authority, told the audience at the conference on Thursday.
"It will feel like a burden, but you always need to measure this against the enormous economic loss that we had because of the financial crisis," he said. ESMA is helping the European Commission shape MiFID II.
MiFID II requirements may boost electronic bond trading as banks pull back from making markets and investors transact directly with one another, conference speakers said. About 60 percent of corporate bond trading in Europe is already done electronically, according to a report this year from Greenwich Associates. The success of new venues may also depend on corporate bond liquidity.
"The intentions of regulators are laudable and good," said Marc Tempelman, vice chairman of Global Capital Markets at Bank of America Corp., who will speak on the same panel at the conference. "There's a lingering fear of further reduced liquidity."
Before it's here, it's on the Bloomberg Terminal.
LEARN MORE