China Set to Kick Off Next Round of State-Enterprise Reform, Sources Say
Bloomberg News
Air China, China Southern plan cargo business consolidation

CRRC mulling inviting Fosun, SDIC as investors in unit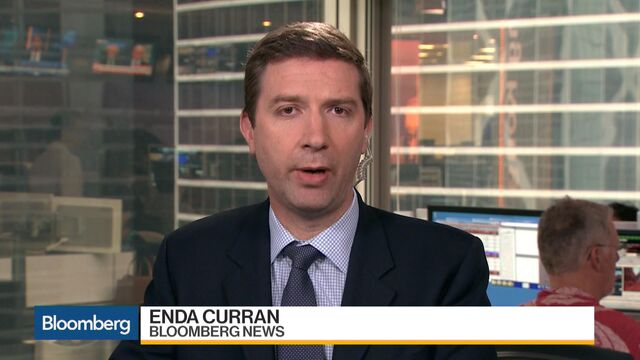 China is set to kick off the second round of state-enterprise reform, with as many as 10 companies from CRRC Corp. to China National Nuclear Corp. preparing proposals to sell stakes in their units as part of the government's drive to diversify ownership.
CRRC plans to invite Fosun International Ltd. and SDIC Fund Management as investors in the trainmaker's CRRC Industrial Investment Co. unit, according to people with knowledge of the plans. CNNC intends to ask state-owned peers and private investors to become minority owners in its nuclear-fuel division, the people said, asking not to be identified because the information isn't public. Representatives at CRRC and CNNC didn't respond to requests for comment.
Flag carrier Air China Ltd. and rival China Southern Airlines Co. are proposing to consolidate their cargo businesses into a new company, with Sinotrans & CSC Holdings Co. and Cathay Pacific Airways Ltd. among potential investors, the people said.
The companies are among a number of state-owned enterprises identified by the government for the second round of revamp as China seeks to improve efficiency of the public sector while retaining control of dominant ones in crucial industries. The country will deepen consolidation of central SOEs in 2017 and the government will ensure reform participants get market returns, Xiao Yaqing, chairman of the State-owned Assets Supervision and Administration Commission said in March.
Economic Goal
Cutting SOEs down to size and improving their profitability is critical to President Xi Jinping and Premier Li Keqiang's economic goal of rebalancing the $11 trillion economy away from an over-reliance on debt-fueled infrastructure investment and exports to one powered more by services and consumer spending.
Boosting profitability of state-owned firms is also key to reviving the pace of economic growth in China after the slowest clip in a quarter century. Their profitability has lagged private firms, and yet they continue to pile on debts as state-owned banks see them as a safer bet due to their government backing.
Unicom Group, China's second-largest mobile-phone carrier, is planning to cut its stake in its Shanghai-listed unit China United Network Communications Ltd. to 36 percent, while Citic Ltd. and National Radio and Television Network Co. may take a combined 19 percent, the people said. A Unicom representative said the company will disclose progress in a timely manner as required. Unicom last month said the unit's shareholding structure may change in a mixed ownership reform.
CNNC, as part of the first phase, would hold 67 percent in its fuel unit, with the rest with state-owned companies. In the second phase, CNNC intends to invite non-state firms and employees, according to the people. China National Gold Group plans to invite companies including Tencent Holdings Ltd., Fosun and S F Holding to become minority investors in its jewelry unit, they said. A spokeswoman for China Gold said the plans are at an initial stage and the company couldn't disclose details.
Need Approval
China Three Gorges Corp. plans to seek investment from private and state companies for a new power distribution unit in Chongqing, according to the people.
The proposals need to be approved by the government and are subject to change, the people said. Nobody immediately answered faxes seeking comment to China's State-owned Assets Supervision and Administration Commission and the National Development and Reform Commission.
China TravelSky Holding Co., which together with its units, provides information technology solutions for the aviation and travel industries, has proposed to sell as much as 55 percent of wholly owned unit TravelSky Mobile Technology to unidentified investors.
Shares Rise
Media relations departments at Air China and China Southern declined to comment, while a representative at YTO Express said they were unaware of the plan. Representatives at other companies either weren't available to comment or didn't respond to requests for comments.
Shares of China Southern rose as much as 4.1 percent Friday in Shanghai, the biggest intraday gain in about a month. China National Nuclear climbed as much as 0.9 percent, while TravelSky Technology advanced as much as 1.9 percent in Hong Kong.
China's effort to reform its SOE sector dates back to the very start of the economic opening led by Deng Xiaoping in the late 1970's. While their role in the economy has been whittled down -- including in a late 1990's shake up that saw some 60,000 firms close and 40 million workers lose their jobs -- generations of leaders have retained state control over sectors considered strategically crucial, including defense, energy, finance and telecommunications.
— With assistance by Steven Yang, Prudence Ho, and Aibing Guo
Before it's here, it's on the Bloomberg Terminal.
LEARN MORE