Biggest Indian Lender Asks Banks to Avoid 'Shorting' Bond Market
By , , and
Yields on most-traded notes slid thrice this year on squeeze

Bankers shorting for speculative gains should refrain : SBI
The chairman of India's biggest lender said banks should avoid short selling of sovereign bonds purely for speculative gains as that may deter investors from lending the notes in the repurchase market.
The bond market faced at least three incidences of a so-called repo-squeeze in March and April as investors running overnight outright short positions in sovereign debt weren't able to borrow the securities needed to finance them. That drove the participants to the secondary market, causing yields on the most-traded notes on those days to slide.
"Those bankers who are shorting the market for short-term speculative gains need to avoid doing that," Arundhati Bhattacharya, chairman of State Bank of India, said in an interview with Bloomberg TV in Yokohama, Japan on Thursday. "Lenders in the market also need to be able to go ahead and lend whenever there is a requirement."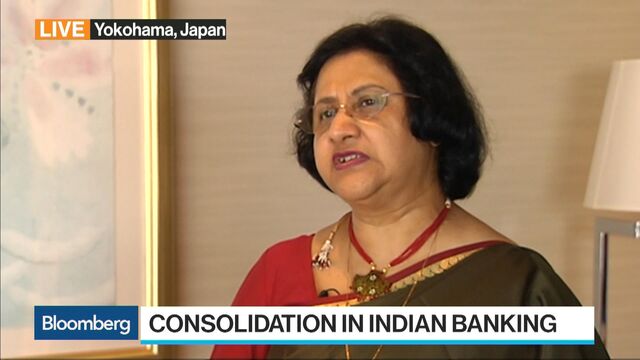 Bhattacharya said she doesn't expect any more repo squeezes. Investors such as banks and primary dealers borrow and lend fixed-income securities in the repo market. The repos are vital because they allow traders to finance positions in the broader fixed-income market, helping deepen it, while also playing a role in determining borrowing costs.
"Shorting is an integral part of any market which functions smoothly," Sandeep Bagla, associate director at Trust Capital Services India Pvt., wrote in an email. "By allowing shorting, market levels are allowed to reflect the views of all participants."
On two days in early March, India's most-traded bonds became virtually unavailable in the repurchase market as banks refused to part with the securities. A similar situation occurred again in early April.
"I think there was a lot of shorting in the market and therefore there were lenders who didn't want to go ahead and lend," Bhattacharya said. "I think what needs to be done is there has to be more discipline on both sides."
— With assistance by Kartik Goyal
Before it's here, it's on the Bloomberg Terminal.
LEARN MORE