markets
Treasury Studies Ultra-Long Bonds as Panel Sees Demand Limit
By and
TBAC prefers reviving 20-year and more 10- and 30-year debt

'The 100-year bond is not worth considering,' committee says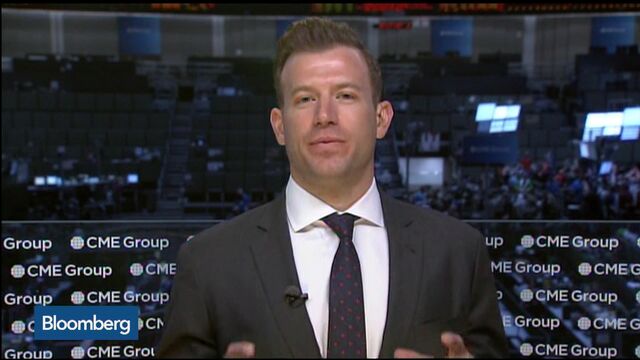 The U.S. Treasury is studying the "costs and benefits" of ultra-long bonds, even as the department's borrowing advisory panel said it prefers boosting sales of debt with maturities of 30 years or less.
Treasury Secretary Steven Mnuchin has formed an internal working group to study ultra-long bonds, a department official told reporters Wednesday. Their work will be assessed along with feedback from the Treasury Borrowing Advisory Committee, whose members include representatives from JPMorgan Chase, Bank of America, Citadel, Pimco and Goldman Sachs.
Mnuchin said Monday on Bloomberg Television that ultra-long bond issuance could "absolutely" make sense to help finance the U.S. government, an idea also backed by Gary Cohn, the top economic adviser in the White House. Mnuchin and his staff met with the borrowing committee the following day to discuss that and other matters during a standard gathering before the quarterly refunding announcements, the department official said.
The Treasury asked members of TBAC to comment on demand and structure of 50- and 100-year bonds, according to documents released by the department in Washington. The committee said it doesn't see evidence of "notably strong or sustainable demand" for ultra-long bonds, adding however that issuing more longer-term debt could make sense if Treasury wanted to raise its borrowing capacity.
"The ultra-long issuance is still possible, but given TBAC's comments the market sees it as less likely,'' said Nils Overdahl , a senior bond-fund manager at New Century Advisors. The key is "you have to have someone willing to buy these bonds. It is one thing for politicians to give conjecture but you need the research to be done.''

The yield on the benchmark 30-year note, the longest maturity now offered by Treasury, fell 0.02 percentage points to 2.95 percent, while yields on all other tenors were higher Wednesday -- resulting in what is know as a flattening of the yield curve. Thirty-year bond yields rose Monday after Mnuchin's comments made the issuance seem likely.
The committee advised the possible return of a 20-year bond as well as increased sales of 10- and 30-year bonds. It also asked the debt-management office to continue studying issuance of debt with maturities of 40 or 50 years, adding "the 100-year bond is not worth considering."
Input from TBAC and other market participants will be rolled into a wider analysis on longer-dated bonds, and Treasury will provide an update during a future refunding statement, Monique Rollins, Treasury's acting assistant secretary for financial markets, said at a press briefing in Washington.
The Treasury could still add a new longer-term maturity even given the less-than-positive feedback from its borrowing committee, added Overdahl.
The Treasury said the Federal Reserve's potential decision to shrink its balance sheet "could affect Treasury's net marketable borrowing from the public over the coming year." The department would likely need to increase borrowing from the public, probably starting with more bills before moving on to longer-term debt.
For an explanation of how shrinking the balance sheet could affect Treasury, click here
The the Fed's balance-sheet policy has implications for the Treasury as its maintaining its $2.46 trillion in Treasuries. By rolling them over into new debt as they mature, it's reduced the government's borrowing needs from the public.
Last year, the Fed bought about $216 billion of Treasuries through noncompetitive bids to keep its holdings steady. In 2017, reinvestments will amount in total to $136 billion before surging to $426 billion in 2018 and $357 billion in 2019.
Debt Limit
The Treasury also said Wednesday it will maintain at $62 billion the issuance of longer-term debt for the sixth straight quarter.
The department will sell $24 billion in three-year notes on May 9, $23 billion in 10-year notes on May 10 and $15 billion in 30-year bonds on May 11, it said in its quarterly refunding announcement of longer-term debt sales. The auctions will raise about $12.3 billion in new cash, it said. The Treasury plans to target a cash balance at $200 billion over the quarter. This cash buffer was $222 billion as of May 1.
The department has been using extraordinary accounting measures to continue to meet its financing needs and stay under the debt-limit since its previous suspension expired in March. Most analysts project the Treasury can continue with these measures before hitting the federal debt limit, which is set by Congress, until the October-November period -- at which point Congress must either lift it or suspend it again.
In a statement Wednesday, the department said the extraordinary measures will be exhausted "sometime in the second half of 2017" and urged Congress to protect the full faith and credit of the U.S. by raising the cap or suspending it as soon as possible.
— With assistance by Alex Harris, and Brian Chappatta
(
Updates with fund manager comments in fifth paragraph.
)
Before it's here, it's on the Bloomberg Terminal.
LEARN MORE