North Korea Chided by Atomic Envoys as China Again Urges Talks
By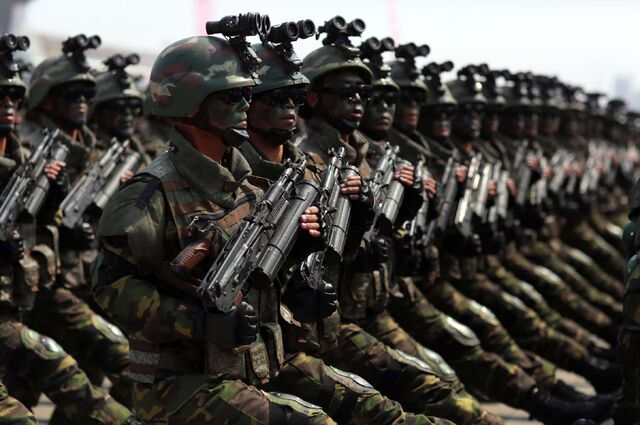 Western diplomats used a nuclear meeting at the United Nations in Vienna to scold North Korea for a second straight day while China again urged talks based on mutual compromise.
France and the U.K. joined other western nations in calling North Korea's nuclear posturing "irresponsible and provocative" and a "threat to regional peace," according to their statements. China offered talks while Russia said that increased military activity by "non-regional states" is also to blame for heightened tensions. There was no North Korean representative at the meeting.
"In order to ease the tension over the Korean Peninsula and pull relevant parties back to the negotiating table at an early date, China has put forward the 'dual-track approach' and 'suspension for suspension' proposal," said Beijing's envoy, Fu Cong, in prepared remarks. China's proposal would try to kick start talks concurrently with pausing further North Korean nuclear developments and international economic sanctions.
The risk of military action over North Korea's nuclear arsenal and ballistic missile program has climbed under President Donald Trump. After meeting with Chinese President Xi Jinping in April, Trump agreed to work with China toward finding diplomatic solutions, while later warning of a "major, major conflict" with North Korea should those solutions fail. The U.S. envoy to this week's UN meeting warned that Seoul, Tokyo and the U.S. mainland were at risk of a North Korean nuclear strike.
Hundreds of diplomats have convened this week in the Austrian capital to strengthen the nuclear Non-Proliferation Treaty, the 1970 accord that's supposed to impose controls over atomic weapons and technologies. North Korea withdrew from the NPT in 2003 and subsequently built an atomic arsenal.
Before it's here, it's on the Bloomberg Terminal.
LEARN MORE