French Sports Personalities Call for Voting Macron Over Le Pen
By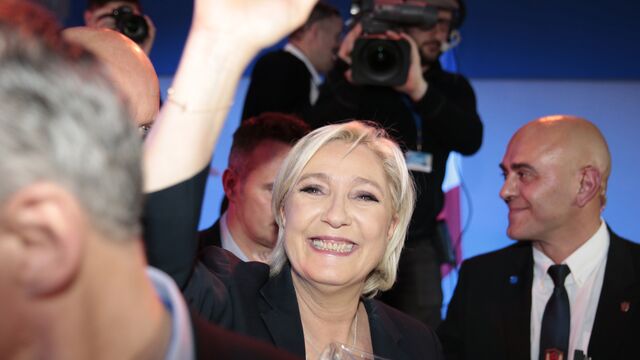 A group of 60 French sporting personalities have signed a letter calling on their compatriots to vote for centrist candidate Emmanuel Macron instead of far-right contender Marine Le Pen Sunday "so that sport remains a space of liberty, equality, and fraternity."
The letter was signed, among others, by Paris-St. Germain soccer team's midfielder Blaise Matuidi, Olympic sprinter Yannick Agnel, Olympic fencer Laura Flessel, and judo champion David Douillet, as well former rugby international and national team coach Philippe Saint-Andre. The directors of the Tour de France bike race and the national soccer league also signed.
"We want to continue to be proud to represent our country," the sport personalities said in the letter.
Other leading French athletes, such as Zinedine Zidane and Liliam Thuram of the 1998 World Cup winning team, have made individual appeals to back Macron over the anti-immigration, anti-European National Front's Marine Le Pen.
Before it's here, it's on the Bloomberg Terminal.
LEARN MORE