markets
Euro Traders Are Less Gloomy on French Vote Than at First: Chart
By

Investors in the currency options market are less worried about the outcome of the French election run-off than they were before the first round and the U.K.'s referendum on the European Union. The cost of owning put options on euro-dollar relative to calls is about 1.25 percentage points cheaper than it was in the run-up to the first round. Front-runner Emmanuel Macron is due to square off with anti-euro candidate Marine Le Pen in a television debate later Wednesday.
Watch Next: Utermann Says 'All Hell Would Break Loose' If Le Pen Wins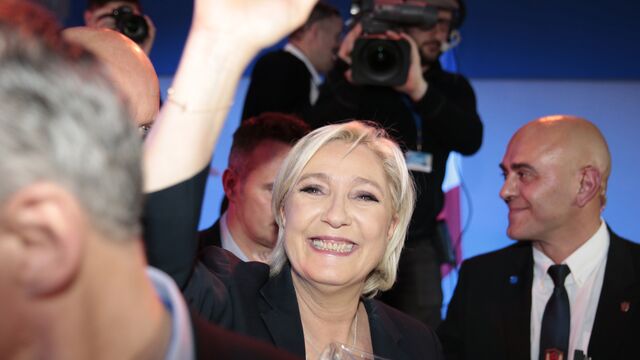 Before it's here, it's on the Bloomberg Terminal.
LEARN MORE