business
Oil Traders Idled as China Refiners Fall Foul of Smog Fight
Bloomberg News
Private refiners denied fuel export quotas so far this year

Government seen reining in processors to combat pollution: EA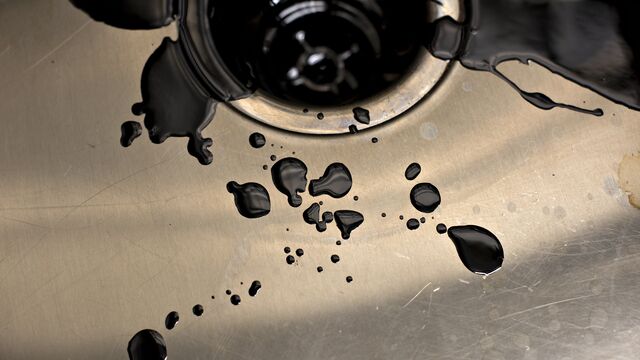 A little over a year ago, China's fast-growing private fuel makers were the newly minted stars of the global oil market, importing crude from the world's biggest producers and seeking to sell their products abroad in a threat to rivals across Asia.
Now, as the government cracks down on pollution and a glut of fuel at home, some traders who the refiners lured with an ambition to establish a global footprint are finding they have nothing to do.
The processors, known as teapots, have been denied export licenses by the government, meaning they'll have to remain home to compete with state-owned refining giants. That's a relief for the wider Asian fuel market already overwhelmed by cheap supplies of Chinese gasoline and diesel, according to BMI Research.
"We had specially hired three independent oil-products traders, who are now basically idled, which is quite a waste," said Zhang Liucheng, director and vice-president at Shandong Dongming Petrochemical Group, the biggest of the private refiners. "We are still actively pitching to the Chinese government to grant us oil-product export quotas."
It's the latest setback for the private refiners since they burst into the global oil market in 2015 armed with approvals to import crude. After being wooed by OPEC members Saudi Arabia and Iran, as well as trading giants including Trafigura Group and Glencore Plc, teapots have seen their appeal fade over the past year. Apart from the lack of pipeline and storage infrastructure, many face increased government scrutiny on taxes, and there's mounting concerns about their environmental records.
To make matters worse, China's powerful state-owned enterprises haven't welcomed the competition.

"The government's reluctance to grant the teapots export quotas is likely driven by the ongoing debate about their contribution to pollution," said Michal Meidan, a London-based analyst at industry consultant Energy Aspects Ltd. "The state-owned enterprises have probably sought to lay much of the fault with the teapots on this point."
China, the world's biggest emitter, is strengthening its commitment to fight the air pollution that's prompted health concerns due to the heavy smog cloaking its cities. The nation's output of carbon dioxide from the energy industry fell 1 percent in China in 2016, helping emissions flatline for a third year in a row, according to data from the International Energy Agency.
The government controls fuel-export volumes by granting oil refiners shipment quotas through the year, which they must fulfill or risk a cut or review of those allowances. Private processors didn't use up the export allocations they received for last year, providing the government with a reason to deny them quotas for 2017, Meidan said. They also contributed to a domestic fuel glut by boosting operations at the end of 2016 to use up crude import quotas.
"Beijing seems to have realized that while the granting of crude import quotas to teapots have allowed for greater competition at home, rampant buying and subsequent production of fuels have contributed to a domestic glut," said Peter Lee, an analyst at BMI Research, a unit of Fitch Group. "The relentless surge in Chinese output and exports has swamped the regional fuels market."

While the private processors received approval to buy overseas crude in 2017, the amount they've been allowed to directly import in the first batch of quotas this year is 62 percent of 2016's total levels. They received no allocations to send oil products overseas this year, after more than 1 million metric tons of exports were allowed in 2016.
Meanwhile, the Commerce Ministry awarded 12.4 million tons of fuel export quotas to only state firms in the first batch for 2017. In the second, government-run companies were given approval for a total of 3.34 million tons.
"Lower Chinese fuel exports will prove supportive for refining margins in Asia, as the region has been grappling with an exodus of Chinese fuels over the past few quarters," Lee said. "The void created by the easing of Chinese exports could be filled by supplies from the likes of South Korea and Japan that remain keen to win back some market share."
A refinery processing Dubai crude in Singapore had a margin of about $3.78 a barrel as of Tuesday, down from a recent peak of $7.38 in January, according to data compiled by Bloomberg.
China exported a record 15.4 million tons, or about 314,000 barrels a day, of diesel overseas and an unprecedented 9.69 million tons, or 221,000 barrels a day, of gasoline in 2016, data from the nation's General Administration of Customs show.
For more on how China is sending fuel across the globe, click here
Teapots started getting licenses to import foreign crude in 2015 as part of a government effort to boost private investment in China's energy industry and reform its sprawling state enterprises by encouraging competition. The refiners previously had to rely on state-owned oil majors including PetroChina Co. and China Petroleum and Chemical Corp., known as Sinopec, for supplies of crude.
"Over the years of China's oil-market reform, the lobbying power has always been dominated by state oil companies led by PetroChina and Sinopec," said Li Li, an analyst with ICIS China. "Teapots deserve to look outside China especially when their end market domestically is limited by powerful state competitors. They need the quota like a traveler needs a passport to see what is out there."
— With assistance by Sarah Chen, and Serene Cheong
(
Updates with details on quotas in 11th paragraph.
)
Before it's here, it's on the Bloomberg Terminal.
LEARN MORE