business
Louvre Fund Won't Buy More European Stocks Until French Vote
By
$216 million fund is keeping allotment to just 13% until then

Fund has 20% of its portfolio in hedge-fund investments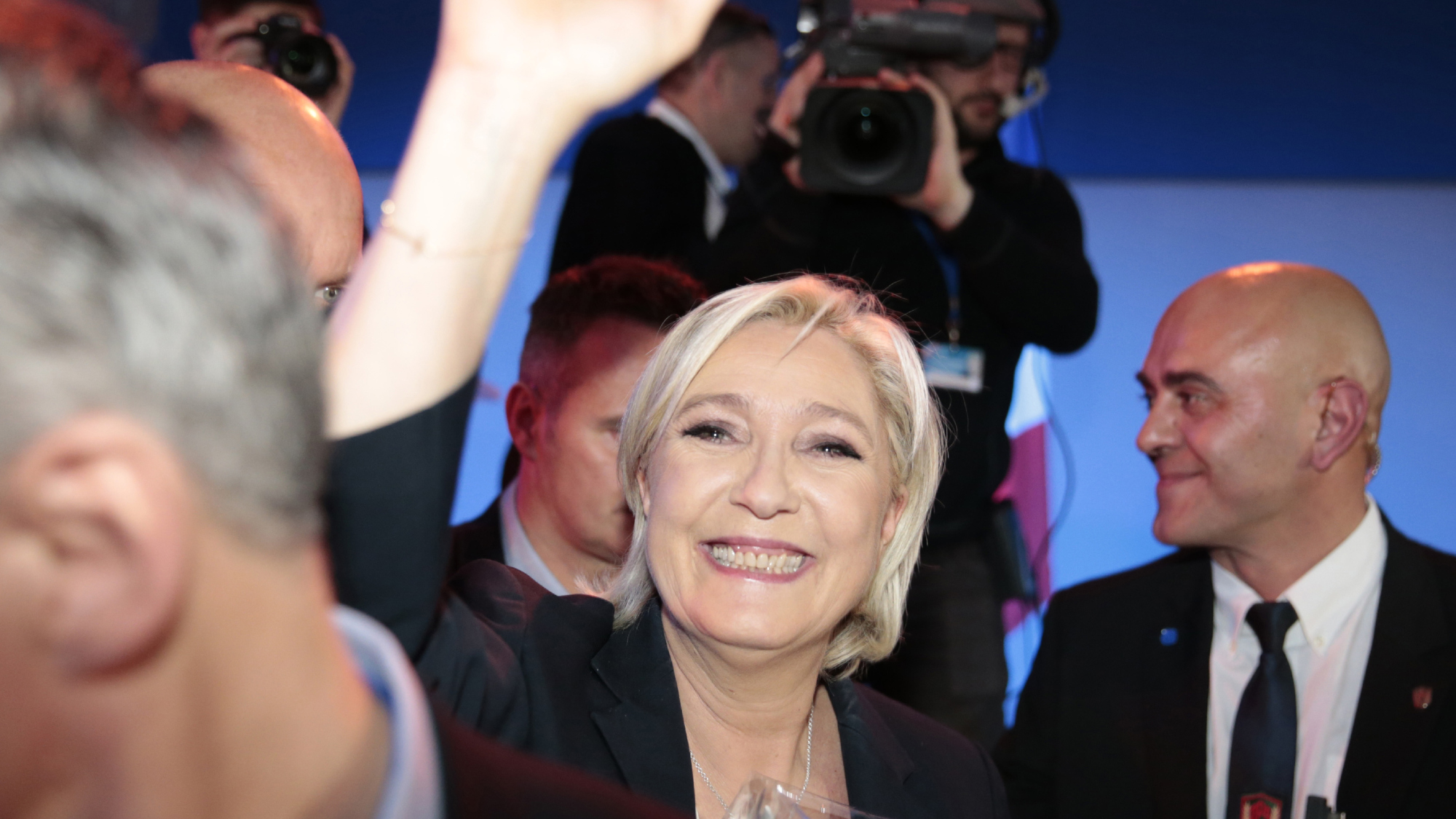 To the manager of the Louvre museum's investment fund, the risks posed by France's presidential elections are just too great to be buying European stocks right now.
The 198 million-euro ($216 million) endowment fund, which helps pay for the upkeep of one of the world's oldest art collections, is keeping just 13 percent of its money in the region's equities until Sunday's run-off vote. Afterward, it will consider buying the asset class again, provided an "extreme" candidate doesn't win, manager Philippe Gaboriau said in an interview before the first round of the elections.
"European equities are less expensive than U.S. equities and haven't been loved by U.S. investors despite an improvement in earnings growth" on the continent, Gaboriau said during the interview in his office, close to the 224-year-old museum in the heart of Paris. "Investors will return to European equities," which will go back to being "a safe zone," he said.
The Louvre fund was started in 2009, largely from licensing revenue from the United Arab Emirates, which will use the name for its own museum opening this year in Abu Dhabi. All donations are added to the fund's capital, with only the return on its investments -- which have averaged 7 percent a year -- going toward preserving artworks and financing educational projects.
Gaboriau is standing aside from a European equities market that's booming amid speculation about a global economic recovery, faster inflation and rising interest rates. Stocks surged to a record in Germany and a post-financial crisis high in France last week, buoyed by opinion polls suggesting that the second round of the French election will see right-winger Marine Le Pen lose to centrist Emmanuel Macron.
Getting Active
Gaboriau picks the investments on all but one of the Louvre's 22 money pools himself -- going against the trend for investors unhappy with the cost of active funds to put more money into stock-tracking strategies.
He switched the museum's portfolio to active from passive when he took over three years ago following stints at Barclays Wealth and Investment Management and Primonial FundQuest. Paying fees of 0.7 percent in aggregate is necessary, Gaboriau said, to beat the market.
"Investing in active strategies enables me to minimize the risk of asset allocation," said Gaboriau. "With a passive positioning, one doesn't underperform but is sure not to outperform either, so if you're wrong" on how you allocate money between stocks, bonds and so on, "you're wrong on everything."
The Louvre's funds are also invested in assets including infrastructure, private equity, hedge funds and emerging-market debt, Gaboriau said. For its U.S. exposure, a passive tracker fund is a better bet for a market that he sees as overvalued and marked by "excessive optimism" over the ability of President Donald Trump to boost growth.
High Risk
Since Gaboriau joined the Louvre fund, he has increased its exposure to hedge funds to 20 percent, using the assets as a replacement for low-yielding traditional bonds. The fund's mandate allows its exposure to global equities to vary from 20 percent to 75 percent, which the investment chief said makes its risk profile unusually high compared with other long-term French institutions.
The fund also has a policy of allocating 3 percent of its assets to so-called impact investing, for example not dealing in companies involved in anti-personnel mines and cluster bombs. Last year, the fund convinced one of its largest external managers to sell an Indian aerospace company that makes cluster-bomb delivery systems, Gaboriau said.
Every year, the fund receives 4 million euros to 5 million euros in new donations. Donors last year included Nippon Television Holdings Inc., which paid 2 million euros as part of an ongoing endowment worth 20 million euros. The Louvre Abu Dhabi will pay its French namesake a total of 400 million euros over 30 years for the use of the brand -- swelling the endowment fund all the time.
"Einstein said that compounding is the eighth wonder of the world," Gaboriau said. "If the fund keeps performing, it should make a greater contribution to the overall budget of the museum. The Louvre is 200 years old, and we hope to be there for the next 200."
— With assistance by Nishant Kumar
(
Updates with more on active versus passive under first sub-headline.
)
Before it's here, it's on the Bloomberg Terminal.
LEARN MORE