Home Capital Fails to Draw Buyout Interest From Canada Banks
By and
Short-seller says alternative lender's loans aren't worth risk

J.C. Flowers said to be among those not interested in firm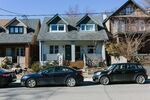 Canadian banks and financial firms are so far showing little interest in buying Home Capital Group Inc., vindicating short-sellers who say the embattled mortgage lender could be sold off piecemeal, driving the stock down further.
"People in the industry would rather see these guys go out of business because the loans aren't worth the risk, and they're so leveraged," said Marc Cohodes, a private investor and part-time chicken farmer in California who has been shorting the stock, or betting on declines, for more than two years.
Home Capital's rival Equitable Group Inc. joined a list of companies that have said they aren't interested in taking over the struggling mortgage lender, which hired investment banks last week for a possible sale after the stock plunged by two-thirds amid a regulatory probe.
"The bottom line is no," Equitable Chief Executive Officer Andrew Moor said in an interview at Bloomberg's Toronto office. "We have some concerns based on what we've read about how they underwrote their loans and their internal controls."
Home Capital is looking for buyers amid an outflow of deposits that has seen customers withdraw about C$1.6 billion ($1.17 billion) in a month. The withdrawals led to a debt rating cut by S&P Global Ratings late Tuesday to B- from B+, the second downgrade in six days. The company postponed the release of its first-quarter earnings, scheduled for after markets Wednesday, to May 11.
Other banks have indicated that they aren't interested in the lender. Canadian Western Bank CEO Chris Fowler said his Edmonton, Alberta-based lender, which has an alternative mortgage business, would not be a buyer for all of Home Capital. He added the bank will consider "selectively" acquiring loan portfolios. A Laurentian Bank of Canada spokeswoman said that for the lender to be interested in an acquisition it needs to be financially sound and a good strategic fit. Laurentian is active in the alternative lending space.
Commercial Banks
Canada's biggest commercial banks, meanwhile, are unlikely to be interested because Home Capital's mortgages are with customers who wouldn't qualify for a loan with them, said Sumit Malhotra, an analyst at Bank of Nova Scotia, in a research note. They might be interested in the loan book, he added.
One of Canada's biggest subprime lenders has also passed. J.C. Flowers & Co., which agreed in November to buy Citigroup Inc.'s Canadian lending business, was among groups to have initial discussions with Home Capital's advisers. They are not currently pursuing an acquisition, according to a person familiar with the matter. A representative for J.C. Flowers declined to comment.
Home Capital may attract some interest from private equity firms such as Apollo Global Management LLC and Blackstone Group LP, Reuters reported Tuesday, citing people familiar with the situation that it didn't identify.
Little Interest
Potential buyers would also have to deal with debt coming due. Home Capital has C$325 million ($237 million) in bonds maturing this month, and another C$475 million due next year. That's on top of the C$2 billion credit line from an Ontario pension fund announced last week to help counter a run on deposits. The firm's equity value has plunged 70 percent in the past month to about C$500 million. It had about C$17 billion worth of mortgages, including C$15.2 billion in residential loans, and C$20.5 billion of assets at the end of December, according to its latest financial disclosures.
Home Capital shares rose 11 percent Tuesday to C$7.75. That's down from almost C$56 in 2014 and about C$32 as recently as January. The company's 3.4 percent bonds maturing in December next year traded at about 89.3 cents on the dollar, down from more than 100 in April, to yield nearly 10 percent.
"If I were to guess, someone will come in, offer the shareholders or pay the shareholders somewhere between 25 cents and a dollar; supervise a wind down." Cohodes said.
The stock remains among the most-shorted financial stocks in Canada, with 42 percent of the shares held by the public with short interest, according to Markit data. That's down from a high of 60 percent on April 24.
Buy Book
Other short sellers agree with Cohodes. Jerome Hass, a portfolio manager at Lightwater Partners Ltd. in Toronto, said he wonders why anybody would buy Home Capital when they could just pick up the mortgages.
"It's got all this litigation against it, it's going to have all these liabilities against it, so why not just take their loan book off their hands?" Hass said in an interview. "Someone will buy it for a dollar because they want to get the loan book, but I don't see it going for much, and it goes for a lot less than it's trading at today."
Credit Quality
Still, some investors see value in the beaten-down company. Home Capital called its business "profitable and robust" on April 21 -- days before reporting a run on deposits -- citing preliminary first-quarter results that showed credit quality "remains high" with net non-performing loans at 0.24 percent of its portfolio. The company said April 24 that it's committed to a solid balance sheet and maintains capital ratios well in excess of regulatory minimums.
"The underlying assets of this company are very strong," Home Capital's interim CEO Bonita Then said Tuesday in an e-mailed statement.
Philadelphia Financial Management of San Francisco LLC, which oversees about $700 million, spent $10 million last week buying more than 1 million shares of Home Capital on the bet that the firm will be acquired.
Home Capital's largest shareholder, Turtle Creek Asset Management Inc., accumulated more shares since the stock plunged. The firm considers the market's loss of confidence puzzling in light of Canada's economic backdrop, citing the strong rate of home price appreciation in the Toronto area, the lack of interest rate increases and subdued arrears.
— With assistance by Kristine Owram, and Kiel Porter
Before it's here, it's on the Bloomberg Terminal.
LEARN MORE