Ackman to 'Probably' Shun Pharmaceuticals After Valeant Loss
By and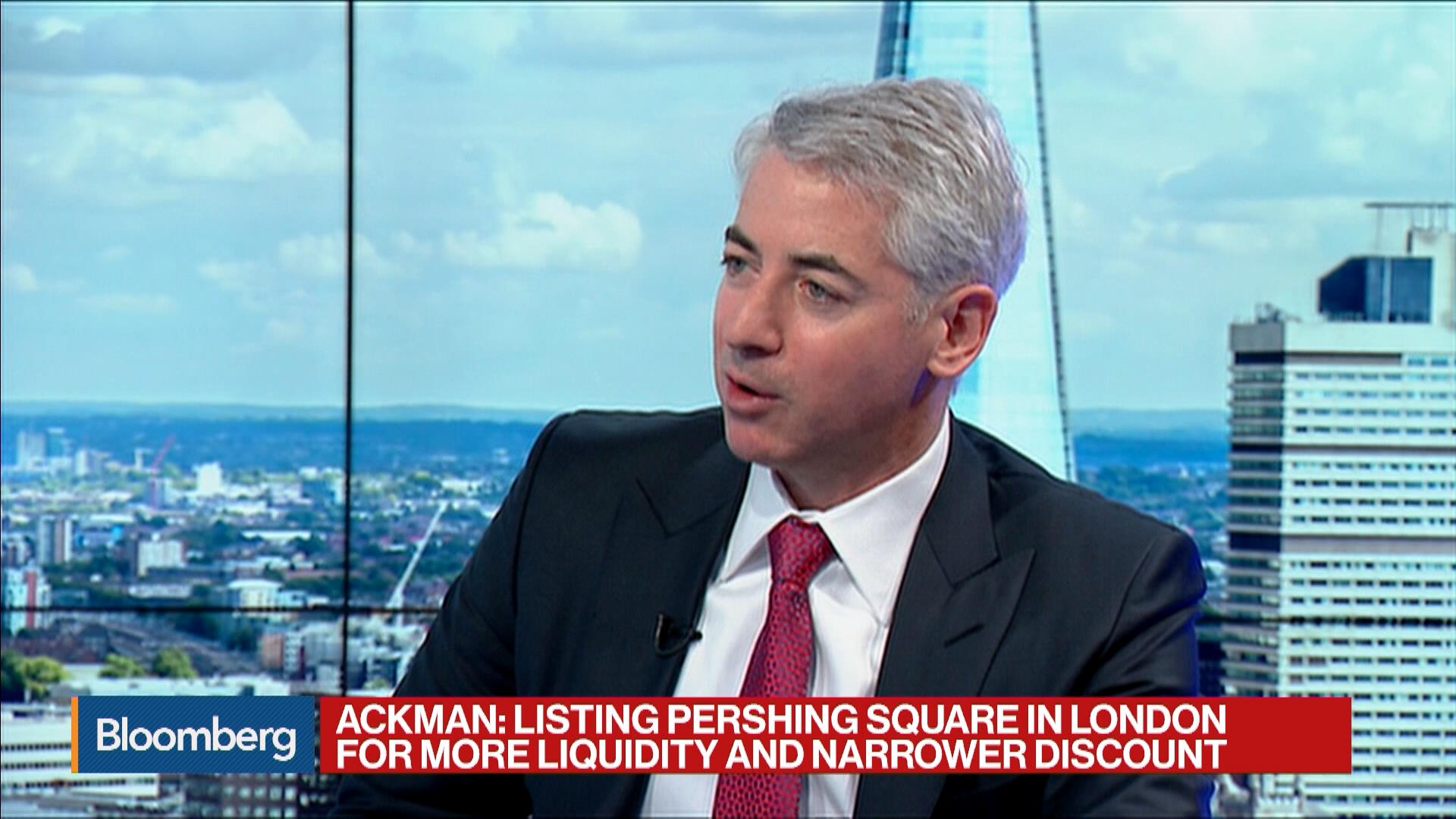 Bill Ackman said he will "probably stay away from pharmaceutical companies" after losses at Valeant Pharmaceuticals International Inc. cost his hedge fund $4 billion.
"What I learned is that it can be very expensive," Ackman, the billionaire activist investor and chief executive officer of Pershing Square Capital Management, said in a Bloomberg TV interview on Tuesday.
Ackman, one of Valeant's biggest supporters throughout its heyday and defenders when things turned sour, sold out of his stake in March after losing billions of dollars on the bet.
"In the case of Valeant, we worked closely with the management team on the acquisition of Allergan and in 2014 it was a very successful transaction. We made the mistake of making passive investment in the company," he said. Pershing Square has recovered from Valeant, which cost the company about 30 percent of the value of its assets, Ackman added.
Ackman is listing the Pershing Square Holdings Ltd. fund in London in a bid to reduce its discount to net asset value. It launched a share buyback of the fund on Tuesday.
Pershing Square is also working on two large investments, he said, declining to identify the targets, while Herbalife Ltd is Ackman's favorite short bet.
Before it's here, it's on the Bloomberg Terminal.
LEARN MORE