U.K.'s Brexit Bill 40-60 Billion Euros, Luxembourg's Bettel Says
By
Bettel says at Brussels talks 'fact is there is a debt'

Juncker says 60 billion euros is an estimate not a demand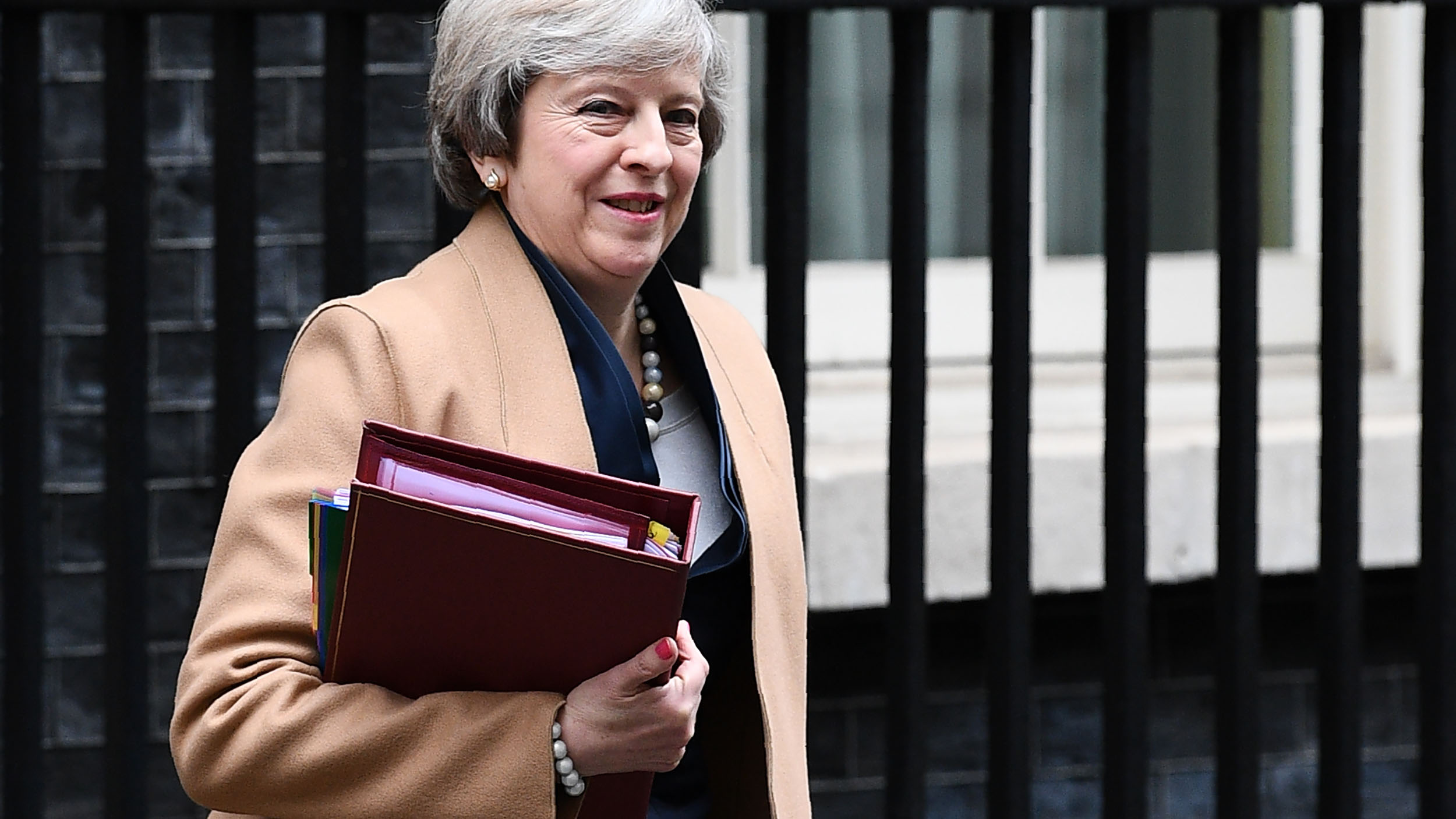 Britain will be asked to pay at least 40 billion euros ($44 billion) to settle its financial obligations to the European Union when it leaves, said Luxembourg Prime Minister Xavier Bettel, signaling there is wiggle room on the size of the final bill.
Speaking in an interview as he and fellow EU leaders met in Brussels to rubber-stamp their guidelines for the Brexit talks, Bettel said "the bill is between 40 billion euros and 60 billion euros.'' EU officials previously avoided giving a range, preferring to focus on the higher number and saying the amount will be set in the upcoming talks with the U.K.
"Fact is there is a debt,'' Bettel said. "The U.K. made a commitment.''
The bill is a likely early flashpoint in the upcoming negotiations. While Prime Minister Theresa May's government says it will meet its commitments to the EU, it has questioned how a preliminary estimate of 60 billion euros was reached and has also said it will try to win a slice of the EU's assets.
On entering the talks on Saturday, European Commission President Jean-Claude Juncker said the 60 billion euros sum is just an estimate and not a demand.
EU officials are willing to grant May some political cover domestically by focusing first on the mechanics of generating the bill before settling on a final sum later in the talks, according to officials familiar with the matter.
Bettel echoed his counterparts in saying Britain and the EU must first resolve the bill and the matter of citizens' rights before moving on to outlining a future trade deal.
"There's a lot of work to be done in two years,'' he said. "We now have to manage very quickly the past to see what the process is for what has to be paid, what's happening with the people, and only then we can talk about the future.''
Before it's here, it's on the Bloomberg Terminal.
LEARN MORE