politics
Venezuela Pulling Out of OAS Likely Move Toward Isolation
By and
OAS on Wednesday called special meeting on political crisis

All 35 independent states of the Americas are members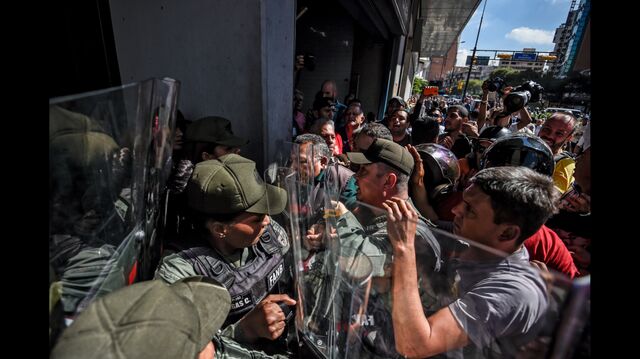 Venezuela plans to start a process to withdraw from the Organization of American States after the Washington-based body scheduled a special meeting to discuss Venezuela's political crisis, the country's top diplomat said Wednesday.
Speaking on state TV, Foreign Minister Delcy Rodriguez said the OAS was a "threat to the sovereignty of our country, a pretense to intervene," and that the group's actions were "intrusive, arbitrary, illicit, misplaced, and vulgar." She said President Nicolas Maduro had ordered Venezuela's withdrawal and that a letter would to sent to the OAS Thursday.
While largely symbolic as a formal withdrawal can only occur after a two-year waiting period, the move will increase Venezuela's isolation in the region. The OAS, founded in 1948, promotes democracy, human rights, security and development, and all 35 independent states of the Americas have signed its charter, according to its website.
Opposition lawmakers called on supporters to join them Thursday at a public park in Caracas, where they will approve a manifesto of demands, followed by a short march to honor those who have died during the protests. On Friday, the opposition will hold protests to call for the release of political prisoners.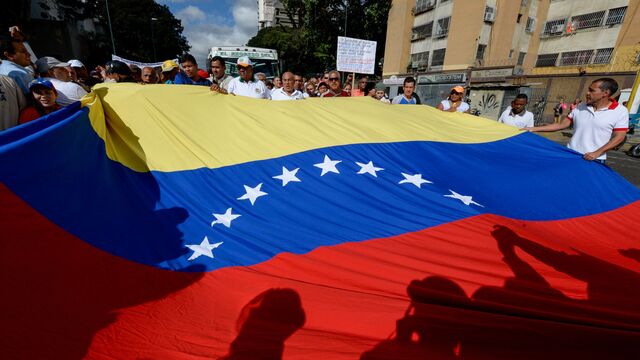 The government earlier moved imprisoned opposition leader Leopoldo Lopez to solitary confinement, which Amnesty International called "unlawful." His wife, Lilian Tintori, who posted the Amnesty statement on her Twitter feed, wrote that the opposition leader's lawyers were not allowed to see him Wednesday.
OAS Secretary General Luis Almagro has emerged as one of the leading international critics of the Maduro administration as the Venezuelan leader has stripped powers from the opposition-controlled National Assembly and faced protests over the past month that have left at least 27 dead.
Tens of thousands of opposition supporters flooded the streets of Caracas again Wednesday and faced heavy clouds of tear gas fired by National Guard troops. A 20-year-old man was killed in the eastern Altamira neighborhood after he was hit by a tear gas canister, Ramon Muchacho, the mayor of the city's Chacao municipality, said in post on his Twitter account.
"The situation in Venezuela is a major setback in the development of democracy in the region," Almagro said in a post on his Twitter account Tuesday.
— With assistance by Fabiola Zerpa
(
Updates to add opposition plans, Amnesty International comment on opposition leader in fourth, fifth paragraphs.
)
Before it's here, it's on the Bloomberg Terminal.
LEARN MORE