business
Roche CEO Faces Patent Cliff With Confidence Thanks to New Drugs
By
Sales from new immune therapy Tecentriq offset Avastin decline

Breast-cancer medicine sales increase, led by Perjeta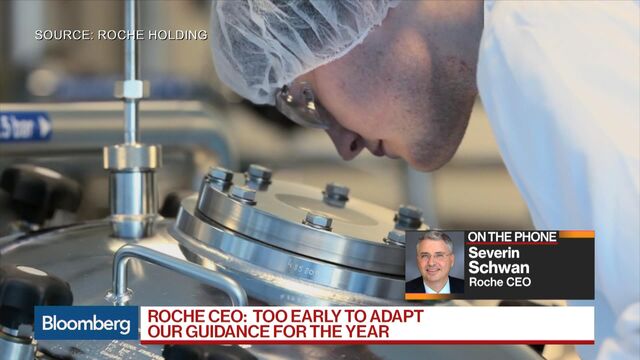 Roche Holding AG is counting on new medicines -- not keeping old standbys alive -- as the world's biggest maker of cancer drugs faces a critical transition year.
"The answer is not that you defend your old franchises," Chief Executive Officer Severin Schwan said Thursday in a telephone interview. "The answer is that you move the standard of care."
Competition from cheaper copies called biosimilars will almost certainly drive down the price of Roche's top-selling drug Rituxan, a cancer therapy that brought in about one-seventh of the Swiss company's first-quarter sales. But the degree of the decline -- 5 percent or 10 percent more in the first or second year of competition -- is "a footnote to history" compared to the importance of a new product, Schwan said.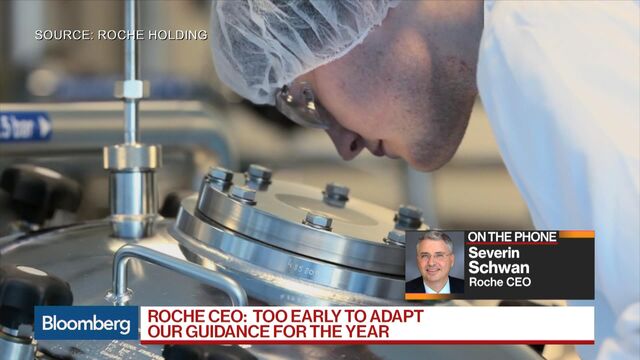 Roche's focus on novelty comes as a decades-old trinity of cancer drugs -- Herceptin, Rituxan and Avastin -- loses patent protection. The Basel, Switzerland-based drugmaker is confronting the industry's biggest challenge from biosimilars and could lose nearly 4 billion Swiss francs ($4 billion) in sales to the cheaper versions in 2020, according to Sanford C. Bernstein & Co.

Celltrion Inc. got European approval in February for a biosimilar version of Rituxan, used for leukemia, lymphoma and rheumatoid arthritis. A European drug oversight panel backed a second Rituxan biosimilar, from Novartis AG, this month, with full approval likely by the middle of the year. Rituxan sales rose 4 percent in the first quarter to 1.9 billion francs, Roche said Thursday in a statement.
Meanwhile, new immune therapies for lung cancer are challenging Avastin, the company's third-best seller. Sales of the older therapy fell 2 percent to 1.68 billion francs last quarter. Roche's own cancer immune therapy, Tecentriq, more than offset the drop. The new drug had 113 million francs in sales, nearly all of which came in the U.S.
Among other new medicines intended to power sales growth, Roche has the multiple sclerosis treatment Ocrevus, a potential blockbuster which opens a new market for the Swiss drugmaker. Executives today said they've seen good market uptake so far, with some patients having waited to switch treatment so they could get the drug.
Sales of Roche's breast-cancer franchise rose, driven by a 19 percent revenue increase, to 524 million francs, for newer medicine Perjeta. Adding the new drug to chemotherapy and Herceptin after surgery for early breast cancer resulted in a lower risk of dying or seeing tumors return than the older treatments alone, according to initial trial results released in March. Full data -- including an important figure showing the degree of benefit -- will be presented at the American Society of Clinical Oncology's conference in Chicago this June.
Roche repeated its forecast on Thursday for percentage sales growth in the low- to mid-single digits and an increase in core earnings per share broadly in line with sales. Group revenue rose 4 percent to 12.9 billion francs last quarter. That beat the 12.7 billion-franc average estimate of seven analysts surveyed by Bloomberg.
Roche shares climbed 0.8 percent to 259.80 francs at 10:48 a.m. in Zurich. The stock has returned 15 percent this year including dividends, compared with an 11 percent return for the Bloomberg European Pharmaceutical Index.
Before it's here, it's on the Bloomberg Terminal.
LEARN MORE