business
Campaigning May Throws Merkel's Brexit Warning Back at Her
By
Negotiations with EU are going to be 'tough,' May tells voters

Pitstop in Labour stronghold shows May angling for big gains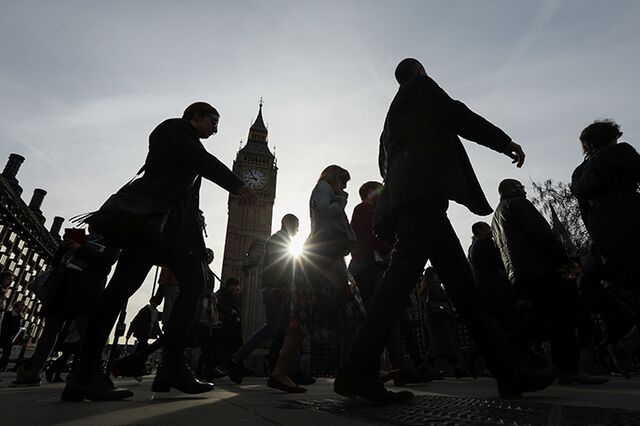 Follow @Brexit for all the latest news, and sign up to our daily Brexit Bulletin newsletter.
Theresa May pounced on Angela Merkel's warning to Britons not to delude themselves over Brexit, saying such talk shows why she needs "the strongest possible hand" to go into battle with European Union negotiators.
In a speech in Leeds in northern England, the prime minister told Conservative supporters that, judging by the German leader's comments, "we can see how tough those negotiations are going to be at times."
Read more: Where the U.K. and EU Currently Stand
"Our opponents are already seeking to disrupt those negotiations –- at the same time as 27 other European countries line up to oppose us," May said during her sixth major campaign stop. "So we need the strongest possible mandate and the strongest possible leadership" to go into those talks."
The exchange, ahead of a summit of EU-27 leaders to discuss the U.K.'s departure, reveals the degree of acrimony stewing even before the two sides have formally sat down to haggle. For the bloc, the key is to show a united front while May needs to increase her parliamentary majority, so she's not hostage to pressure from hardliners wanting a clean break or those seeking a softer landing. Her ultimate goal remains to be seen.
May's itinerary shows the scale of her ambition to capture Labour-held districts. Leeds East has been held by Labour -- currently the main opposition -- since the seat was created in 1955. It was represented for nearly 40 years by Denis Healey, one of the biggest names in the party since World War II.
No Complacency
For the prime minister, seeking to consolidate her grip on power, the timing is critical. While polls show her party with a 20-point lead against Labour, she has warned her cabinet against complacency. A YouGov Plc survey on Thursday showed that more British voters are regretting Brexit. Moreover, there is the real risk of voter fatigue setting in as many are put off by the prospect of a third vote in as many years. A low turnout could harm May.
QuickTake What Does the U.K. Snap Election Mean for Brexit?
In 2015, Labour took 53.7 percent of the vote in Leeds East to the Tories' 20.9 percent, so the Conservatives need a swing of 16.4 percentage points to take the seat. That's a lot, but not unprecedented. When Tony Blair led Labour to the biggest postwar election landslide in 1997, one seat changed hands on a swing of 18.9 points.
What's playing in May's favor is that the district voted to leave the EU by 61 percent to 39 percent, more than anywhere else in the city. Her message -- that she intends to play hardball during Brexit talks -- will resonate in Labour strongholds that lie in the Brexit heartland.
"I know this city is one of the places that people call a 'traditional Labour area,'" May said. "But here –- and in every constituency across the country –- it may say Labour on the ballot, but it's Jeremy Corbyn that gets the vote."
Conservatives are seeking to cast the June 8 election as a straight choice between her "strong, stable leadership" and a "coalition of chaos" led by the "weak and failing" Corbyn, the most unpopular Labour leader in at least 35 years and a frequent object of ridicule by the Tories.
Taking questions from the media following her speech, May didn't shy away from criticism of the Labour leader. She accused Corbyn of "failing to stand up for the defense of our country." On tax, she said voters have a choice between the Conservative party, "which has been, which is and always will be a low tax party" and a Labour party "whose leader has talked of putting up the basic rate of income tax."
In his first election intervention, Boris Johnson called the Labour leader a "mutton-headed old mugwump," an insult that began to trend on Twitter and sent readers googling the meaning of "mugwump." The obscure term, the foreign secretary explained, came from a children's classic by Roald Dahl.
In the book, "The Twits," the mugwumps are a group of caged monkeys.
— With assistance by Charlotte Ryan
(
Adds comment from May's speech in 10th paragraph.
)
Before it's here, it's on the Bloomberg Terminal.
LEARN MORE