U.K. to `Crack First' in Row With EU Over Order of Negotiations
By and
Exit bill is part of 'very difficult' talks, De Gucht says

U.K. will have to establish independent tariff schedules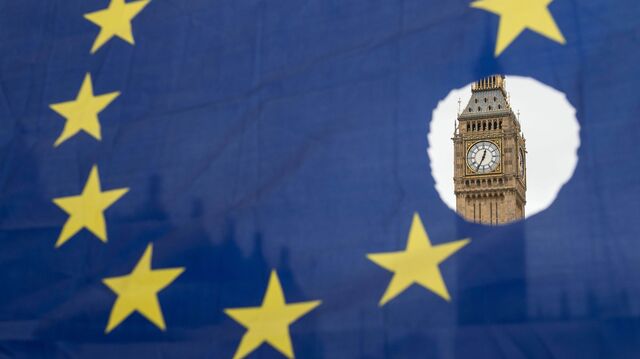 The U.K. will probably have to give way in Brexit talks and settle the terms of its withdrawal from the European Union before turning to discussions of any future relationship, according to Karel De Gucht, the bloc's former commissioner for trade.
The EU has both assets and liabilities, including pensions for officials, and is insisting that the U.K. first agrees an exit bill of as much as 60 billion euros ($65 billion) to make good on commitments taken on as a member. The U.K. instead wants to discuss the terms of a possible transitional deal and its future relationship with the EU in parallel with exit talks.
"I'm not going to say whether it's 50 or 60 billion euros but it's considerable and I don't think that the government will ever give up on this," De Gucht said on Wednesday during a discussion of how U.K.-based firms will trade with Europe after Brexit. "I think you crack first."
Speaking at the same meeting, Brendan McGivern, head of the World Trade Organization practice of White & Case LLP, said the U.K. will need to sort out its status at the WTO. The nation is already a member but needs to establish its own, independent tariff schedules. While the government wants to do so on the basis of the EU's schedules, other countries must sign off on that and may demand compensation for doing so, according to McGivern.
"The U.K. can start to trade on its new goods, services schedule from day one, but there will be this obligation," he said. "If the U.S. and others are dissatisfied with the compensation it's being offered, the rules allow that they can retaliate and impose retaliatory tariffs on U.K. imports. This is a painful exercise that the U.K. is going to have to commit resources to for the next 10-plus years."
Before it's here, it's on the Bloomberg Terminal.
LEARN MORE