Treasuries Rally as Trump Tax Plan Outline Elicits Skepticism
Brian Chappatta and Elizabeth Stanton
10-year yield falls to session low inside Tuesday's range

Dealers took largest share of five-year auction since July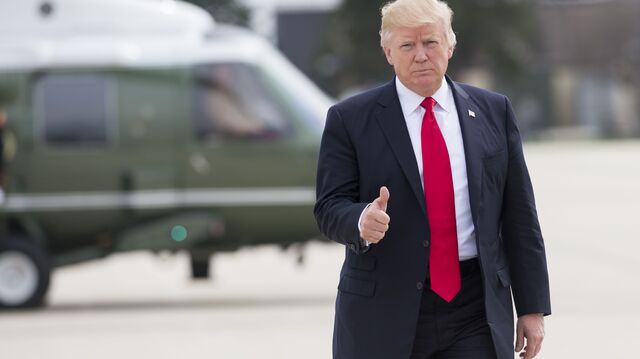 Treasuries rallied after the Trump administration summarized its tax reform plan, signaling that investors are dubious about its prospects in Congress and its efficacy if passed.
The 10-year U.S. yield fell 2.3 basis points to 2.31 percent at 3 p.m. in New York. It climbed as much as 1.6 basis points in early U.S. trading to the highest level since April 11 as a few elements of the plan were released ahead of the afternoon briefing by Treasury Secretary Steven Mnuchin and National Economic Council Director Gary Cohn. 
Some strategists and traders attributed the rally to skepticism that Congress will accept the proposition that tax cuts will pay for themselves by unleashing faster economic growth. Others said the proposal to eliminate the deduction for state and local taxes would blunt the impact of the tax cuts. Complicating the analysis, reports that the administration is mulling a withdrawal from Nafta began to hit risk assets around midday, and negotiations on a spending bill to avoid a U.S. government shutdown faltered.
"Our first read is the 'pay for itself with growth' argument strikes the bond market as thin given how long it's been waiting for any word on taxes," FTN strategist Jim Vogel said; trading volume was significant in the reaction, he added
Market reaction reflects the view that there's "no way he can pass this plan," Mischler Financial trader Glen Capelo said
The proposal is "short on detail, more like a campaign pledge," with "not much new info and very little on deficit implications and whether it can pass," said Richard Gilhooly, strategist at CIBC World Markets
5s30s and 10s30s curve spreads steepened by less than 1bp; announcement was viewed as having potential to unleash steepening based on details that began to emerge earlier this week, suggesting it would entail "aggressive rate cuts and is willing to incur deficits to achieve those cuts," rates strategists at NatWest Markets said in a note
The prospect of wider deficits led TD Securities strategists to recommend shorting five-year Treasuries against swaps
Treasury's $34 billion 5Y note sale at 1pm ET, half an hour before the briefing, drew a yield of 1.875%, with primary dealers left with the largest share since July; by contrast Tuesday's 2Y auction stopped through the WI yield at the bidding deadline and produced highest indirect award since June 2009
Treasuries have near-term support from the prospect of a limited federal government shutdown when current funding resolution expires at end of week; month-end index extensions take effect the same day, with projected May 1 duration extension for Bloomberg Barclays Treasury Index of +0.07 years
— With assistance by Edward Bolingbroke
Before it's here, it's on the Bloomberg Terminal.
LEARN MORE