Priebus Lays Out 'Trump Doctrine' of Limits on Military Action
By
Trump's chief of staff emphasizes wariness of prolonged combat

Says U.S. will strike to enforce limits on foreign adversaries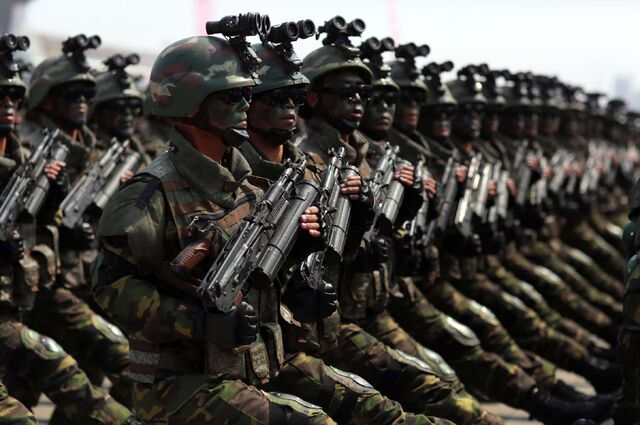 The deliberations leading up to President Donald Trump's decision to launch a missile strike on Syria have produced an approach to military intervention that balances a determination to set boundaries for foreign leaders against a wariness of prolonged combat, said a top adviser.
The strike on a Syrian airfield in retaliation for President Bashar al-Assad's use of chemical weapons reflects "a Trump Doctrine in setting some certain lines of where we're not going to allow people like Assad to go but at the same time making it clear that we're not interested in long-term ground wars in the Middle East," said Reince Priebus, the White House chief of staff.
Priebus articulated what he described as the president's vision for handling foreign trouble spots as tensions rise on Korean peninsula and three weeks after he launched the volley of cruise missiles into Syria. Those crises have raised questions about how Trump will respond to others abroad.
That balancing test is guiding debate over how to manage the Trump administration's campaign against Islamic State terrorists as well as how to stop North Korea's efforts to build nuclear-tipped missiles, Priebus told a group of reporters Tuesday evening.
That calculus is now "reshaping our position in the world in foreign policy, whether it be in Syria, the Middle East, our positioning with China and North Korea," Priebus said.
Before it's here, it's on the Bloomberg Terminal.
LEARN MORE