Nissan-Mitsubishi Can Double Southeast Asia Share, Ghosn Says
By and
Carmakers may cross-manufacture cars, but keep brands separate

On French election, Ghosn said businesses 'favor open trade'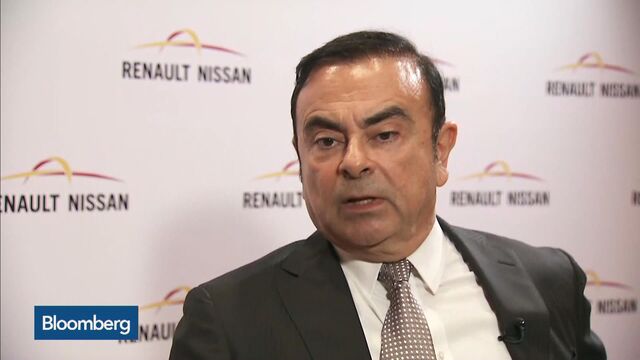 Nissan Motor Co. and Mitsubishi Motors Corp. still have a small presence in Southeast Asia and the two alliance partners can target to at least double their current market share, said Carlos Ghosn, who's chairman of both companies.
While the two companies may manufacture more of each other's vehicles in the region, the intention is to keep the two brands separate, Ghosn said in a Bloomberg Television interview in Bangkok. The aim is to at least double the current market share of 7 percent to 8 percent, he said.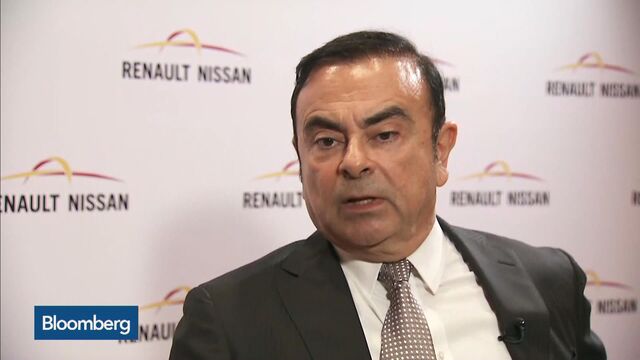 "The whole beauty of the alliance is to avoid duplication," Ghosn said on Wednesday. "We don't like cross-badging in general. We want to keep the integrity of each brand."
Ghosn is trying to find synergies between the two Japanese companies, part of a three-way alliance with France's Renault SA forged when Nissan bought a 34 percent stake in scandal-stricken Mitsubishi Motors. Southeast Asia was identified as a region where the two companies can share production and distribution to catch up with leader Toyota Motor Corp.
Mitsubishi Motors may use its new multipurpose vehicle platform to supply products to Nissan in Indonesia by 2019, and may sell Nissan and Renault cars in the country in the future, Chief Executive Officer Osamu Masuko told reporters near Jakarta on Tuesday. The company and Nissan have started sharing logistics in the Asean region, Ghosn said at that briefing.
On the French presidential election, which has come down to the two candidates Marine Le Pen and Emmanuel Macron, Ghosn said that "without a doubt, business people favor open trade, open borders."
"Without talking about any particular candidate, because by definition we don't take any position, we obviously go for globalization," he said.