Deutsche Bank's Matherat Says 4,000 U.K. Jobs at Risk in Brexit
by
German lender needs more clarity before making a decision

Without details, banks will decide to move at some point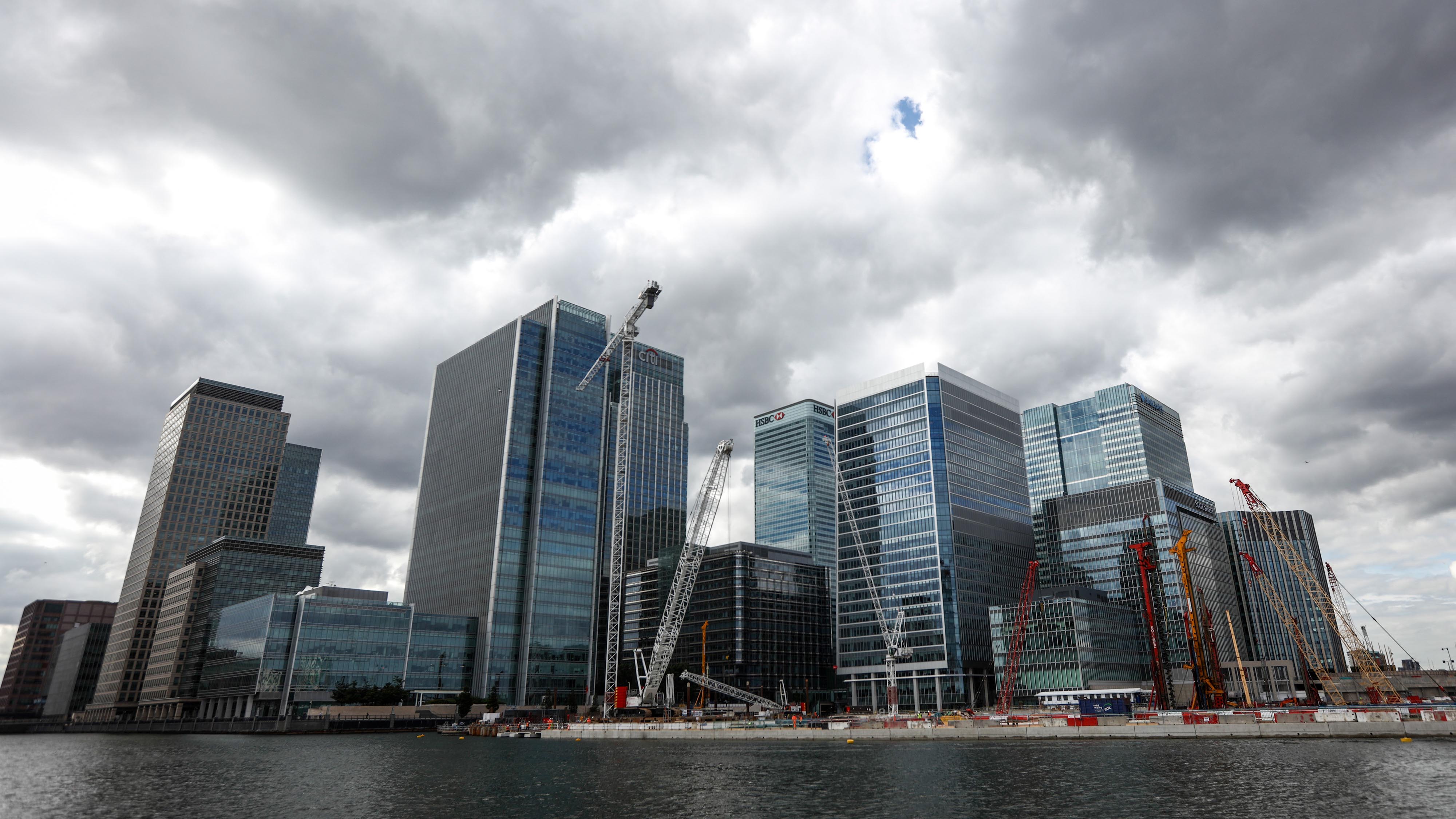 Follow @Brexit for all the latest news, and sign up to our daily Brexit Bulletin newsletter.
Deutsche Bank AG's top compliance executive said as many as 4,000 U.K. jobs at the lender could be at risk of being moved to other locations as the country leaves the European Union.
About 2,000 jobs would be affected if all of the bank's client-facing staff had to move, and an additional 2,000 could be at risk in associated functions, Sylvie Matherat, the German lender's chief regulatory officer, said Wednesday in Frankfurt. Deutsche Bank, which has roughly 9,000 employees in the country including 7,000 in London, needs more clarity before making a final decision, she said.

"For front office people, if you want to deal with an EU client, you need to be based in the EU," Matherat said. "Does it mean I have to move all the front office people to Germany or not? We're speaking of 2,000 people."
"Then you have the local supervisors who rightly say, come on, if you have your client here, if you book your operation here, you need to have your risk management capacity here," she added. "It means another 2,000 people."
The uncertainty triggered by Britain's decision to leave the European Union has prompted banks to consider setting up new hubs in the EU to secure continued access to clients in the bloc. In all, London could lose 10,000 banking jobs and 20,000 financial-services positions as clients move assets out of the U.K. after Brexit, according to the Bruegel think tank. Other estimates range from 4,000 to 232,000 jobs.
Deutsche Bank hasn't previously said how many jobs could be affected by Brexit, though Chief Executive Officer John Cryan has suggested that the two main locations for the bank in Germany, Frankfurt and Berlin, may benefit from any job relocations.
Matherat said at the conference on Wednesday that the lack of details concerning Britain's departure is making her "concerned" about the bank's U.K. staff. One key decision politicians need to make is whether derivatives clearing can stay in the U.K. she said.
"The day on which one large bank will estimate that it is too late for its own internal process to wait until the decision" on clearing, "and that it will be too expensive to run the bet, then it will move elsewhere, then everyone will have to move," she said at the Frankfurt Finance Summit. "We really need clarity."
The bank recently announced it is in negotiations for a lease for new U.K. headquarters. Deutsche Bank's U.K. chief executive and head of its trading division, Garth Ritchie, called the plan a "commitment to the City of London" at the time.
Before it's here, it's on the Bloomberg Terminal.
LEARN MORE