Brexit Bulletin: Downing Street Talks
How will Juncker, Barnier and May approach their first meeting since Brexit was triggered?
By
Sign up to receive the Brexit Bulletin in your inbox, and follow @Brexit on Twitter.
European Commission President Jean-Claude Juncker and chief negotiator Michel Barnier head to London on Wednesday for their first talks with Prime Minister Theresa May since she triggered Brexit.
The pair, along with other EU aides, meet May as each side fleshes out its negotiating plan. With EU leaders preparing to meet on Saturday in Brussels, our handy guide will bring you up to speed on where the U.K. and EU now stand on a dozen key issues.



The exit bill remains one of the most immediate issues to be resolved. U.K. officials say Britain will have to contribute to the EU budget until 2020 if it wants reasonable terms on a transition agreement given the funding gap Brexit will cause, the Daily Telegraph reported. German Chancellor Angela Merkel told lawmakers that the budget hole will need to be discussed, a CDU party official told Bloomberg.
The New Financial think tank has also summed up how all EU members view finance in the Brexit talks.
Scanning the horizon, Mujtaba Rahman of the Eurasia Group says if May wins re-election in June she will use her mandate to seek "whatever Brexit she wants," ultimately removing Britain from the single market but arranging a transition lasting to 2022.
"May will seek a softer version of hard Brexit though it will still be a hard Brexit," he said.
The Election Trail
May again said victory in June would strengthen her negotiating hand and warned against complacency at a time when polls show she's on course to win the traditional Labour stronghold of Wales.
The impression of total dominance could be a problem for the Conservatives if voters think they can't lose and so decide casting a ballot for the Labour Party is a cost-free option, writes Bloomberg's Tim Ross. May set out the risk on Tuesday:
"Make no mistake. It could happen. Remember the opinion polls were wrong in the 2015 general election. They were wrong in the referendum last year. We will be out there working for every single vote because this is an election in which every single vote counts."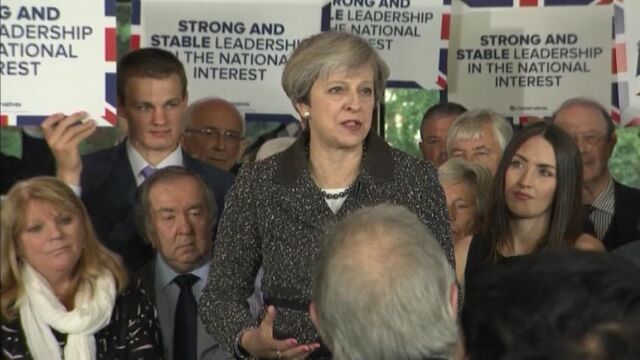 May's right about pollsters at least. Bloomberg's Rob Hutton has had a look at all the things that could go wrong for them this time. 
Meanwhile, Labour effectively ended the dreams of some of the 48 percent who voted against Brexit by saying it wouldn't call a second referendum. Keir Starmer, Labour's Brexit spokesman, tried to soften the blow by saying he would work to keep the benefits of the single market and guarantee the rights of EU citzens already in Britain.
Read More: Where Does Labour Stand on Brexit? Voters Finally Have Answers
Brexit Secretary David Davis said Labour's policy position meant it would accept a worse deal than May would. Adding some confusion, Paul Blomfield, a junior Labour spokesman on Brexit, told Sky News that there were still some circumstances in which the U.K. could stay in the EU.
How to Drum Up Trade
Two weeks before Christmas, the U.K.'s ambassador to the World Trade Organization treated his fellow diplomats to champagne and fish and chips at a festive gathering in his villa on Lake Geneva. He had a message to deliver: Brexit won't disrupt trade.
Julian Braithwaite's task is to do something that's never been done before: navigate a seamless move from EU member at the WTO to an independent state. The trick will be to agree trading terms without triggering a vast chain of disputes among the WTO's other 163 members.
"What is at stake for Britain's efforts here in Geneva is that upon exiting the EU, they have at least something minimal but firm to fall back on in terms of trade relations with the rest of the world," said Marc Vanheukelen, the EU's ambassador to the WTO.

Separate advice for Britain came from the Open Europe think tank. It said the U.K. could compensate for decreased trade with the EU by improving agreements with other countries. The top 10 under-performing markets for goods and services trade represent export potential of over £40 billion ($51 billion) by 2030, it calculated.
Brexit Bullets
Bankers including Douglas Flint of HSBC and Barclays' Jes Staley, as well as government officials, will on Wednesday discuss Brexit at a London conference organized by hedge fund manager Paul Marshall
Gina Miller will outline a new tactical voting campaign
Royal Bank of Scotland Chairman Howard Davies asks "will London survive Brexit?"
Turkish President Recep Tayyip Erdogan says Brexit has given the U.K. "peace of mind" and that Turkey could reconsider its position on joining the bloc, the Telegraph reports
International banks are getting serious about moving staff to Frankfurt from London, according to property brokers in Germany's financial capital
Tory lawmakers resigned from Open Britain after it began targeting Conservatives who voted for Brexit
European Central Bank Governing Council member Ewald Nowotny says he's "really concerned that the problems of Brexit have been underestimated so far"
European Commission Vice President Valdis Dombrovskis says so-called equivalence for banks is "not a right for all third countries, and it is not a blank check"
There's a chance that renegotiation of nuclear fuel supply rules will limit output at U.K. plants after Brexit, according to Macquarie Group
On the Markets
Brexit should cause London Stock Exchange Group to lose business to Ireland and other European markets, a senior executive at the Irish Stock Exchange said.
"I would be worried if I was in the London Stock Exchange in a post-Brexit environment because the European investor base is very, very significant," Aileen O'Donoghue, the ISE's director of strategy, said in an interview with broadcaster RTE.
Whitbread shares dropped the most since the referendum after the budget hotel and restaurant group reported a slowdown at its Costa Coffee chain. It blamed Brexit as one of the reasons.
The Bloomberg Brexit Barometer is at its highest in a month on calmer markets after the first round of French elections put Emmanuel Macron in poll position.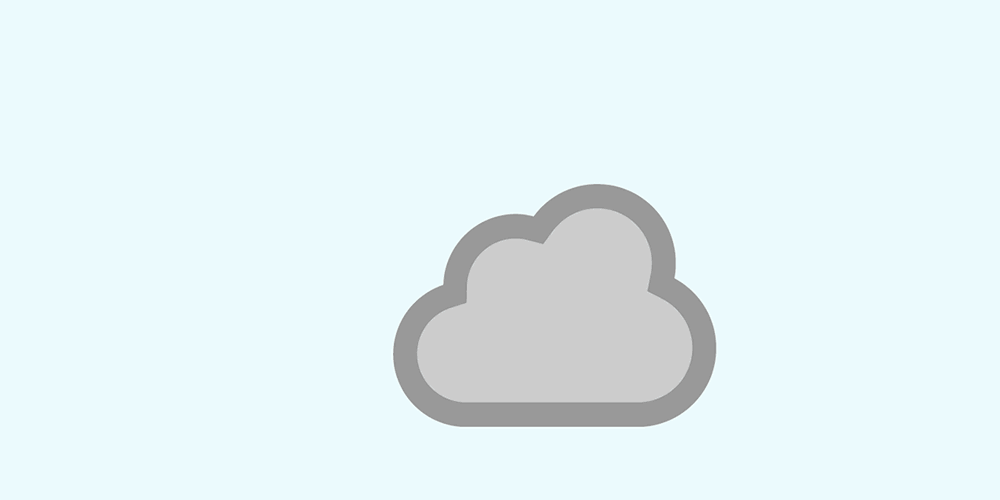 And Finally…
Last year's referendum may have proved to be the peak for the U.K. Independence Party.
Polling suggests support is collapsing after the party gained 13 percent of the vote in 2015. Since then it has struggled to find a purpose, and its only member of parliament quit the party.
Over the weekend, surveys showed UKIP on course to get between 5 and 11 percent in June's election. The beneficiary is May.
"The UKIP vote is going to the Tories," said John Curtice, professor of politics at Strathclyde University. "That's the story of the first week of the campaign."
For more on Brexit follow Bloomberg on Twitter, Facebook and Instagram, and see our full coverage at Bloomberg.com