Fox News Says It Won Prime-Time Ratings on Monday Without O'Reilly
By
Tucker Carlson features Caitlyn Jenner in his debut at 8 p.m.

Network shuffles schedule to replace disgraced former host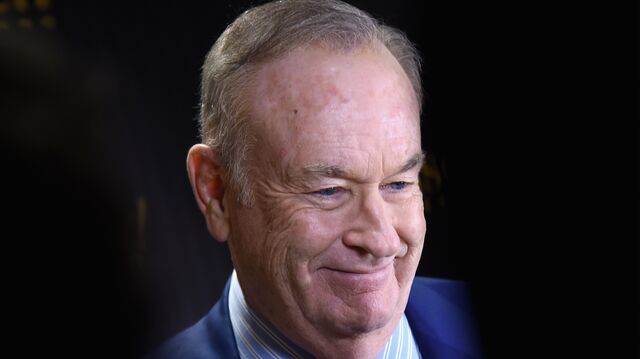 Fox News outdrew competitors in the 8 p.m. time slot Monday, its first weeknight without "The O'Reilly Factor" and former star host Bill O'Reilly.
"Tucker Carlson Tonight," which featured Caitlyn Jenner as its main guest, won the hour with 3.2 million total viewers and an audience of 636,000 in 25- to 54-year-old demographic that advertisers target, beating MSNBC and CNN, Fox said Tuesday, citing preliminary Nielsen data.
Carlson was shifted into the 8 p.m. time slot vacated by the 67-year-old O'Reilly, who agreed to leave last week amid allegations of sexual and racial harassment from women at the network. Having Jenner, the nation's best-known transgender person, gave the show a high-profile guest for its opening night in the new slot.
O'Reilly was the most-watched personality on cable news, consistently beating rivals for more than a decade, and his exit under a cloud has forced Fox News to shuffle its schedule. During a week in February, he averaged 3.87 million total viewers a night.
Fox News is working through the loss of key personalities including Megyn Kelly and O'Reilly, who was abandoned by advertisers and targeted by activists for his behavior, while trying to mitigate the fallout from accusations and legal action by several women. Fox News co-founder Roger Ailes resigned last summer over similar claims.
Some civil rights groups have lobbied U.K. regulators to consider the scandal in their evaluation of parent 21st Century Fox Inc.'s $14.6 billion buyout bid for Sky Plc. Fox News is estimated to have generated a quarter of the company's 2016 operating income.
Fox News said Tuesday all three of its prime-time shows beat competitors. The lineup from 8 p.m. to 11 p.m. averaged 2.9 million total viewers and 583,000 in the 25-to-54 demographic, up double digits from the same day last year, the network said, citing Nielsen.
"The Five," a round-table talkshow, was moved to 9 p.m. from its afternoon slot, while Sean Hannity kept the 10 p.m. hour.
Before it's here, it's on the Bloomberg Terminal.
LEARN MORE