Novartis Moves M&A Search to Early-Stage Drugs on Price Gain
By
Alcon growth is "on track" as unit's profit drops 23%

Swiss drugmaker says it expects growth to restart in 2018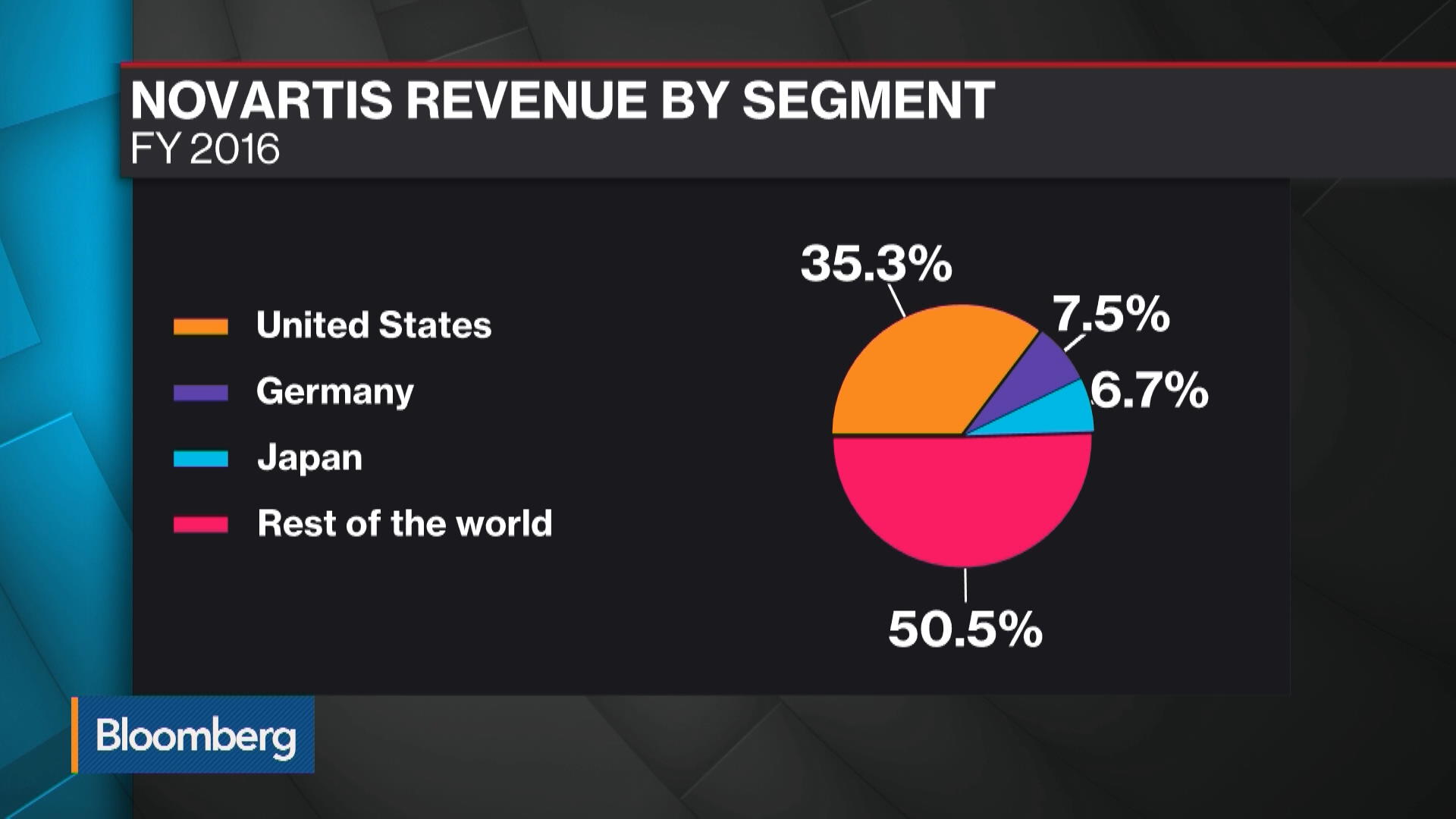 Swiss drugmaker Novartis AG said it will scout for medicines that are in earlier stages of development as acquisition price tags climb across the industry.
"The price of some of these assets has increased to the point that we don't feel like we can create value for Novartis shareholders,'' Chief Executive Officer Joe Jimenez said on a conference call with reporters on Tuesday.

Novartis will instead pursue deals like its acquisition in December of Ziarco Group for an undisclosed amount, and a licensing pact in January with Ionis Pharmaceuticals Inc., according to Jimenez. At the same time, the drugmaker's plan to look for acquisitions ranging between $2 billion and $5 billion to bolster its position in key areas including cancer "really hasn't changed."
Shares of Novartis rose 2 percent to 75.60 Swiss francs as of 11:24 a.m. in Zurich trading. The stock has declined about 14 percent since the end of 2015.
Europe's second-largest drugmaker reported a 3.4 percent drop in first-quarter earnings as the company increases spending to roll out a new heart medicine and engineer a turnaround in its eye-care business.
Profit declined to $1.13 a share from $1.17 a share a year earlier, the Basel, Switzerland-based company said in a statement. Analysts estimated $1.11 a share, according to data compiled by Bloomberg. Revenue fell 0.5 percent to $11.5 billion, roughly in line with analysts' projections.
Novartis is counting on newer treatments such as heart drug Entresto, psoriasis treatment Cosentyx and Kisqali for breast cancer to help offset a decline in sales of blockbuster Gleevec, which faces rising competition from cheaper copycat drugs. Higher investment to introduce those medicines was expected to put pressure on profit in the latest quarter, according to Jefferies LLC.

Novartis is introducing new products "for the next growth phase of this company, which we expect to begin at the end of this year as we get out from under the Gleevec patent expiration," Jimenez said.
Novartis reiterated its January projection that sales this year will be largely unchanged from 2016. The company said earnings, excluding some expenses, will probably remain flat or decline by a "low single digit" percent in 2017.
After more than a year of efforts to turn around its eye-care company, Novartis said Alcon's growth plan is "on track." The division's core operating income, a measure of profit, slumped 23 percent to $187 million and sales fell 1 percent to $1.4 billion in the quarter. Earlier this year, Novartis said that it was considering all options for the struggling division, including a spinoff or initial public offering. The company expects to provide an update on its review by the end of the year.
The company is advancing with a review of Alcon options that include a "capital markets exit," Jimenez said on the call.