Ericsson's Margin Beats Estimates as CEO Targets Profitability
By
Gross margin rose to 30.5 percent, from 15-year low in 4Q

CEO Borje Ekholm says priority is boosting profitability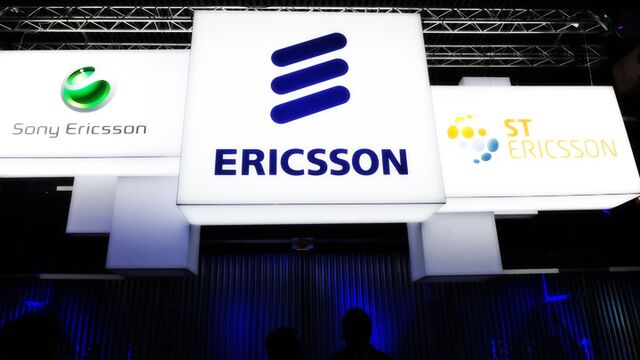 Ericsson AB Chief Executive Officer Borje Ekholm promised to intensify efforts to cut costs and get rid of more than $1 billion in unprofitable contracts in his bid to revive the ailing Swedish wireless network supplier.
First-quarter sales fell 11 percent to 46.4 billion kronor ($5.2 billion), Stockholm-based Ericsson said Tuesday. Analysts predicted revenue of 47.6 billion kronor on average. The company's closely watched gross margin -- the share of sales remaining after production costs -- rose to 30.5 percent from a 15-year low of 26.1 percent in the previous quarter. Analyst had predicted 30 percent.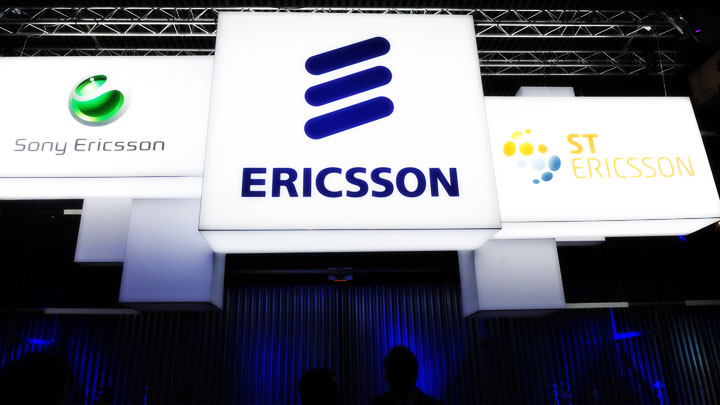 "The immediate priority is to improve profitability while also taking action to revitalize technology and market leadership," Ekholm said in a statement. "We are not satisfied with the cost structure of the company and the existing cost and efficiency program is not yielding sufficient results."
A 12.3 billion-krona operating loss in the first quarter, weighed down by provisions and writedowns, underlines the urgency of Ekholm's plan to revamp Ericsson. Aside from cost cuts, it also calls for a boost to sales of a new radio unit platform, promising lower costs for clients and better profitability.
The stock declined 2.5 percent at 10:30 a.m. in Stockholm to 55.75 kronor, giving the company a market value of 185 billion kronor. Investors have welcomed Ekholm's appointment and the stock had gained 28 percent through Monday since he was announced as CEO on Oct. 26.
Culling "low-performing" contracts in Ericsson's managed service business -- which works with carriers to build networks and manage them on a day-to-day basis -- will reduce sales through 2019, Chief Financial Officer Carl Mellander said in an interview. This year, the company expects the industry trends and business mix in mobile broadband from 2016 to prevail.
"We have some contracts that aren't yielding sufficient results, and we want to address that, perhaps by changing their scope or renegotiating them," Mellander said. "We have tentatively assessed what it may mean for the topline and we have seen that it may be up to 10 billion" kronor, he said.

Ekholm last month put a media business and a unit that sells hardware for cloud computing up for strategic review, as he sharpens Ericsson ahead of the expected roll-out of 5G mobile networks in the coming years. In cloud products, Ericsson needs to gain necessary scale and the company is seeking "alternatives," Ekholm said Tuesday. "Tangible improvements" in profitability for the unit are expected during 2018.
The CEO said Ericsson could sell its media business, which provides equipment for video streaming and processing, or seek partnership deals to find new buyers for its products and services.
"We are exploring different strategic opportunities," Ekholm said. "What we clearly see is a need to go beyond our current customer base, and that's why we're exploring partnerships as possibly the most likely outcome."
Ekholm was brought in earlier this year to steer the company through a spending slump by wireless carriers and competition from China's Huawei Technologies Co. and Finland's Nokia Oyj, which vie with Ericsson for the top spot in the global market for mobile infrastructure.
Declining Share
The new radio platform unit, Ericsson Radio System, contributed to improving profitability and stabilized Ericsson's market position, after several years of decline, Ekholm said Tuesday.
Ekholm has promised shareholders a "strategic repositioning" of Ericsson and spent his first month effectively reversing a setup conceived by former CEO Hans Vestberg and fully implemented as reporting structure just last quarter.
Ekholm said last month he sees significant improvements in Ericsson's business next year, assuming stable market conditions. Over the long-term, the company can at least double its 2016 adjusted operating profit margin of 6 percent, he reiterated Tuesday.
Before it's here, it's on the Bloomberg Terminal.
LEARN MORE