Citic Sees Buyers Covet Dollar Funds as Capital Controls Tighten
Bloomberg News
Citic Capital rejects requests to act as an acquisition bridge

'Normal investments' should be allowed, Chairman Zhang urges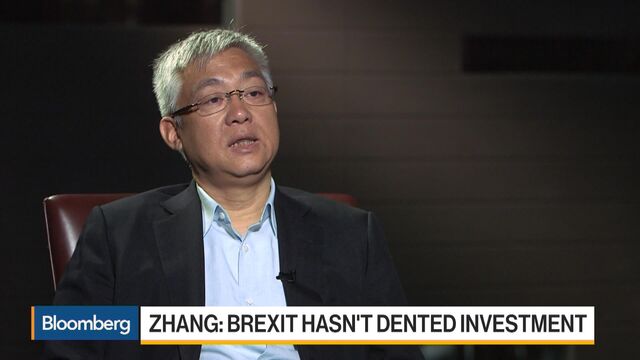 Chinese companies seeking overseas acquisitions increasingly covet offshore dollar funds as capital controls make it hard for even state-controlled investment firms to finance deals with domestic resources.
Citic Capital Holdings Ltd., the alternative-investment arm of China's largest state-owned conglomerate, has been rejecting requests from firms asking to use its dollars as a bridge for buying assets, Chairman Zhang Yichen said in an interview Saturday. The company's offshore dollar funds have become the only funding option for its own deals, as moving yuan overseas for itself has become "very difficult," he said.
"There's such demand, and many people come to us," Zhang said on the sidelines of a forum in Zhengzhou, China, adding that his firm will only consider "real investments" rather than just holding assets for others. For itself, moving onshore funds out is now "very slow, and many deals have no choice but to be financed by dollars because people can't wait."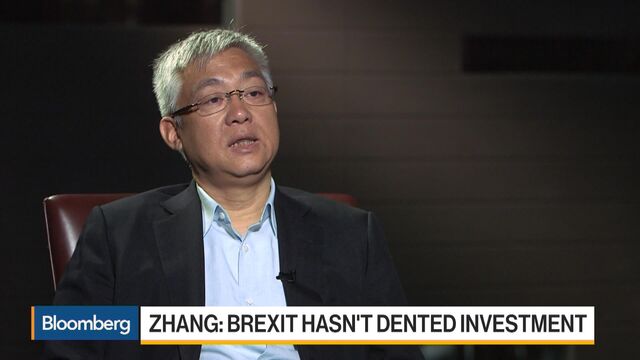 Outbound investment slumped by almost half in the first quarter from a year earlier as the government tightened scrutiny of foreign acquisitions amid efforts to curb outflows after record overseas purchases last year. Authorities have been seeking to stabilize the currency after the yuan in 2016 posted its biggest annual drop in two decades.
Read More: China Curbs Megadeals to Tame Record Overseas Spree
"The government is doing the right thing," Zhang said separately Saturday in a Bloomberg Television interview from Zhengzhou, noting that more Chinese companies in the past two years were just pursuing capital market arbitrage and wasting the nation's foreign-exchange reserves by paying high prices that local investors won't pay.
"We welcome regulation, otherwise it all becomes capital flight," he said on the sidelines of the China Green Companies Summit. "It's not unusual in China that a bid to correct results in overkill," he said, adding "normal investments" like Citic Capital's should be supported.
Citic Capital manages about $10 billion, with about 60 percent in dollar funds, Zhang said. The company previously combined dollar and yuan funds in many acquisitions, but that's no longer viable, he said.
China Potential
The firm is focusing on companies in Europe, Japan and the U.S. for potential acquisitions, and will consider those with growth potential in China, he said.
A recent example is McDonald's Corp.'s China business, Citic Capital's first deal in food and beverages. It seeks to boost the chain's presence in third- and fourth-tier cities and keep up with rival Yum China Holdings Inc., which operates KFC and Pizza Hut brands in the mainland, Zhang said. He said he expects smaller cities will account for about half of the country's McDonald's stores in three years, up from about a third now.
Citic Ltd. and Citic Capital said in January they'll jointly take a 52 percent stake in McDonald's China and Hong Kong operations valued at as much as $2.08 billion, while Carlyle Group LP will hold 28 percent. While McDonald's favorable food safety record assured Citic Capital about the purchase, it's getting harder to find good targets in a sector that's "extremely tough and competitive,'' Zhang said.
"After the McDonald's acquisition we realized more clearly that it's very difficult to build a system that can make you rest assured and not lose sleep at night," he said. "Citic, as a household brand in China, doesn't want to drag our own brand into any food safety issues."
— With assistance by Dingmin Zhang, Yan Zhang, Tom Mackenzie, Rachel Chang, and Haze Fan
Before it's here, it's on the Bloomberg Terminal.
LEARN MORE